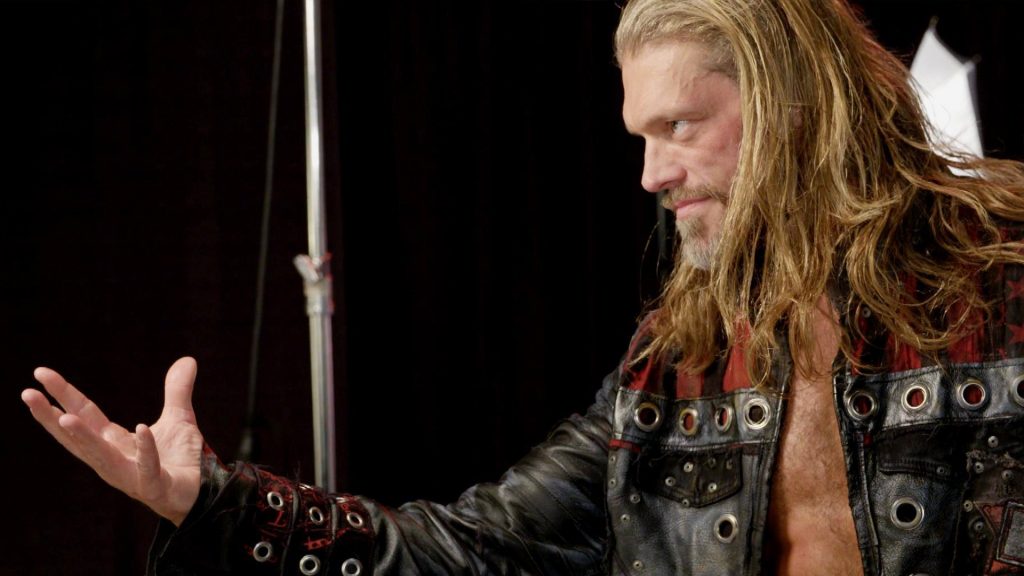 At the Royal Rumble earlier this year, WWE Hall of Famer Edge made his return to the ring just shy of nine years after being forced to retire. The moment was one of the most real and raw in recent memory.
During a recent interview with ESPN, Edge revealed the bizarre set of events that convinced him he would be able to make a full-time in-ring return.
During the same interview, Edge revealed that WWE sent a full wrestling ring to his house so he could train for an in-ring return without people seeing him and noticing.
Edge revealed that to prepare for his in-ring return, he trained with his wife Beth Phoenix and former Raw Tag Team Champions The Revival:
"I talked to [Triple H], and I said, 'I can't go to a ring anywhere because people will start seeing me. I can't go to the PC.' So they sent me a ring. I got a warehouse space, and I set up a ring and basically had my own personal 'Field of Dreams,' and I just got in there and got to work. Thankfully, I'm married to another Hall of Famer who can pick up and body slam me, which you can't say for a lot of wives. The Revival, they both live in Asheville, so they'd come, and they'd get in there with me, and they'd put me through my paces.

"I was keeping up with them. I wasn't tired, and I wasn't sore, and I thought, 'OK, this is going to happen, and this is going to happen at a level that I wanted.' I didn't want to come back and be anything less than what I was. I'm going to have to work differently. I'm going to have different limitations … I still want to be able to go in there and be able to go half an hour."
Edge also revealed that it is going to be like to have his first singles match in nine years without any crowd at the Performance Center:
"For so long, I never thought this would happen again, right? What that taught me is to appreciate it all," Edge said. "And no matter what it is, you pull the positives. That's all you can do. The positives are always there. … And it's a strange time, but it's also a time where we can hopefully help people for a few hours enjoy themselves. And for me, as a performer, that's an honor and a privilege, and that's not lost on me after not being able to do this particular form of entertainment for nine years.

"Is it disappointing that it's not in front of an audience? Of course it is. I'm not going to lie. But at the same time, I look at the challenge, and I go, 'OK, how do you tell a compelling story?' And in my mind, I picture everyone at home and how they're going to react and how they're going to come out of their chairs and how they're going to get angry and just get lost in it. And if we can do that, then that's all we set out to do."
Edge and Randy Orton have both been cutting some of the best promos we've seen this year during recent weeks. It will be great to see what the former tag team partners can do in the ring together this weekend at WrestleMania.
Thanks to WrestlingInc for the quotes.