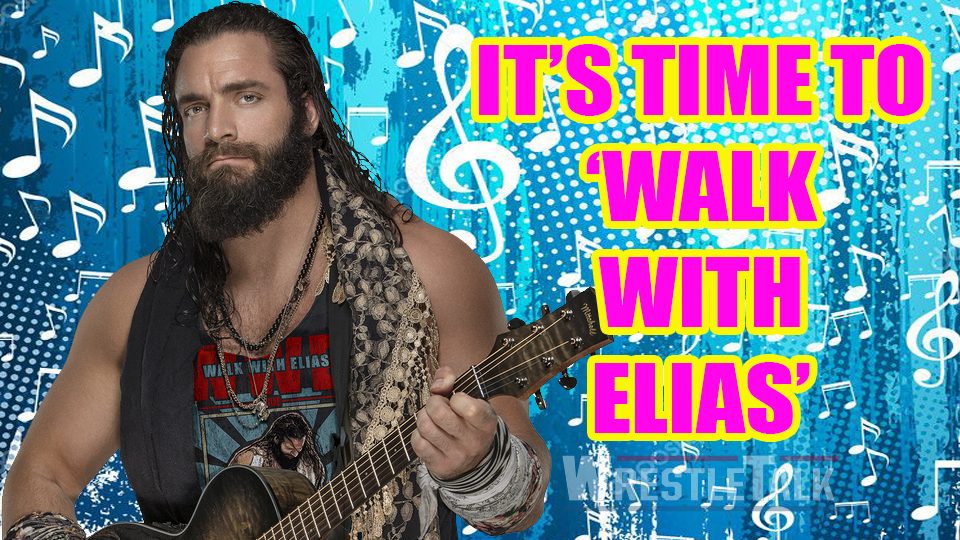 WrestleTalk has only one question for you. Who wants to sing with Elias?
Yes, you heard us right. Now you can hold a tune with the 'Drifter' thanks to his new album being available right now on Spotify and iTunes. The four-song release entitled, 'Walk With Elias' – what else? – are, according to the songsmith himself, "the greatest songs ever written."
The track list is as follows:
The Ballad of Every Town I've Ever Been To…
Elias' Words
Nothing I Can't Do
Walk With Me
In addition to the album, Elias will be the focus of a WWE Network documentary later this month entitled 'Walk With Elias: The Documentary'. It charts his journey to WrestleMania 34 where he had one of the most momentous, celebrated appearances…never mind.
If the album and the incoming documentary aren't enough to sate your Elias needs, you can hop over to YouTube now where 'Elias: Live from Bourbon Street' is yours to view. The entire concert he performed before the 'Grandest Stage of Them All' has to be seen to be believed.
WrestleTalk would like to hear your views on Elias, WWE's attempts to push him into more into the spotlight, and whether you see him as a future star. You can talk to all of your favorite writers on Twitter and Discord today.