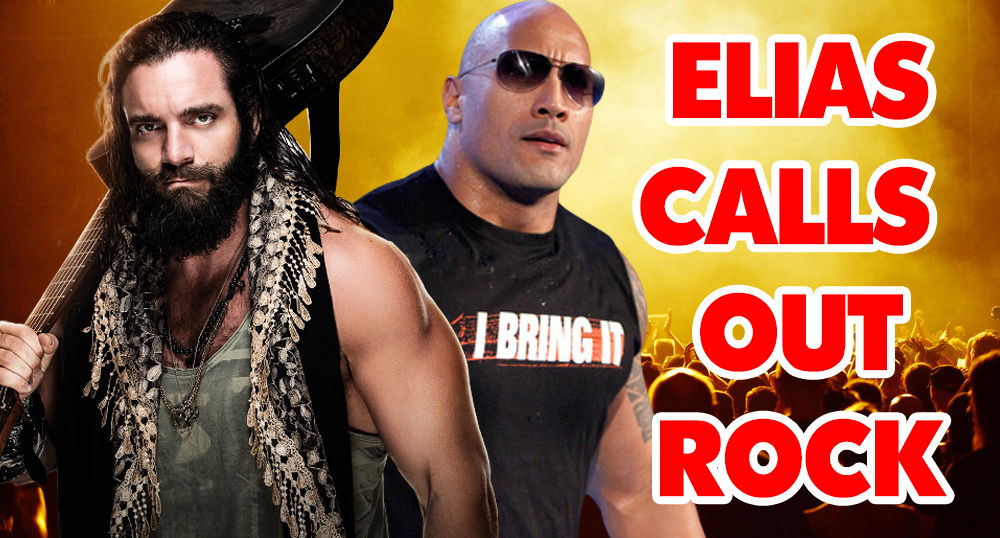 Is a showdown between Monday Night Raw hit Elias and iconic superstar The Rock on the cards? In the mind of Elias is certainly is.
Speaking to the New York Post's Joseph Staszewski, Elias compared his guitar strumming ability to the Hollywood star's singing ability:
"I think without a doubt I'd outshine The Rock because he can't do quite what I do, but he is good at the guitar and he's got some chops to him, so I don't think you need to think about it too much. I think something like that could happen in the future. I'm going to put that on The Rock. I'll leave that up to him."
While this sounds fanciful, this writer wouldn't be quite so quick to dismiss it from ever happening. Elias has been pushed as a featured act on the red brand, which has recently included defeating an on-fire Seth Rollins during Monday's epic gauntlet and sharing screen time with (and scoring a win over) John Cena.
Should The Rock make a one-off return to the company for a single night, Elias is exactly the sort of character WWE would typically pair him with in order the he receives the "rub".
Would you like to see Elias and The Rock interact? Let us known in the comments below.