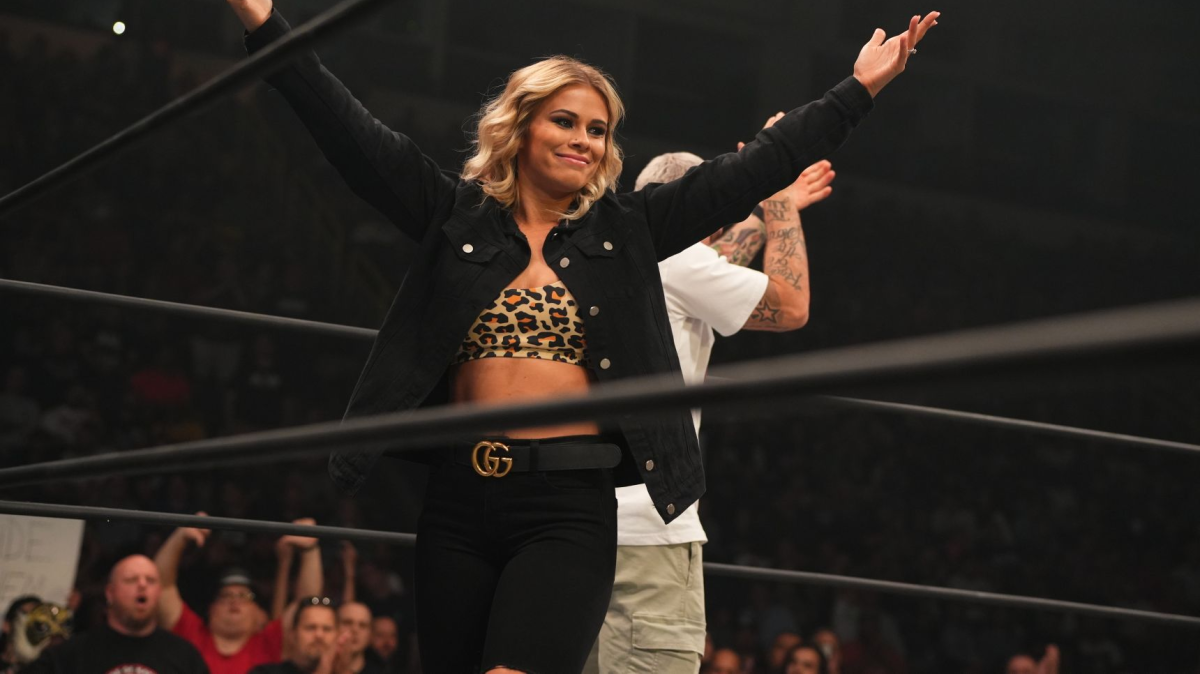 AEW star Paige VanZant has revealed she had a bit of an embarrassing moment at the airport ahead of last night's AEW Dynamite.
Taking to Twitter, VanZant revealed she had to try and prove who she was to airport staff because her professional and real names are different.
Unfortunately for Paige, she decided to Google herself to prove who she was, and even more unfortunately for her, the first story on the Google search was about a sex tape she filmed with her husband.
So, my flight to Texas got booked under, Vanzant, which I still go by professionally, But my legal last name is my husbands @austinv170mma …. So to prove who I am I googled myself. First article they see "Paige Vanzant and Husband make sex tape"….. F-U reporters

— Paige VanZant (@paigevanzant) March 16, 2022
VanZant does have a subscription website where she sells images and videos of herself, something Chris Jericho once mentioned in a promo during his feud with American Top Team.
Here is Dave Meltzer's report on the situation from Wrestling Observer Radio.
"So Paige (VanZant) is going to San Antonio for her flight, and the AEW people sent her her ticket – so I guess that maybe Dan Lambert was flying her in before – but the AEW people sent a ticket for Paige VanZant.

"Her identification says Paige Vanderford, because that is her real name, because she's married to Austin Vanderford, who was in there doing ground-and-pound on Wardlow by the way too.

"And so she actually had trouble getting on her flight, although she tried to explain to people who she was, so she goes in and takes out her computer to show that, in fact, Paige VanZant and Paige Vanderford are the same person.

"So she googles her name, Paige VanZant, and the first thing she sees with the employees there is 'Paige VanZant Does A Sex Tape With Her Husband', so she was pretty embarrassed.

"But yeah she did get on the flight and there was no problem, and rather than having to google this again, she had her mother send her marriage certificate, so she will be taking that to airports going forward… or she'll get AEW to make the tickets out to Paige Vanderford."

If you use this transcription or any portion of it please credit WrestleTalk.com and link to this page
Thankfully she appears to have taken the incident in her stride!
To make sure you stay updated with all the latest wrestling news, add WrestleTalk.com to your Google Discover feed and follow us on Twitter!