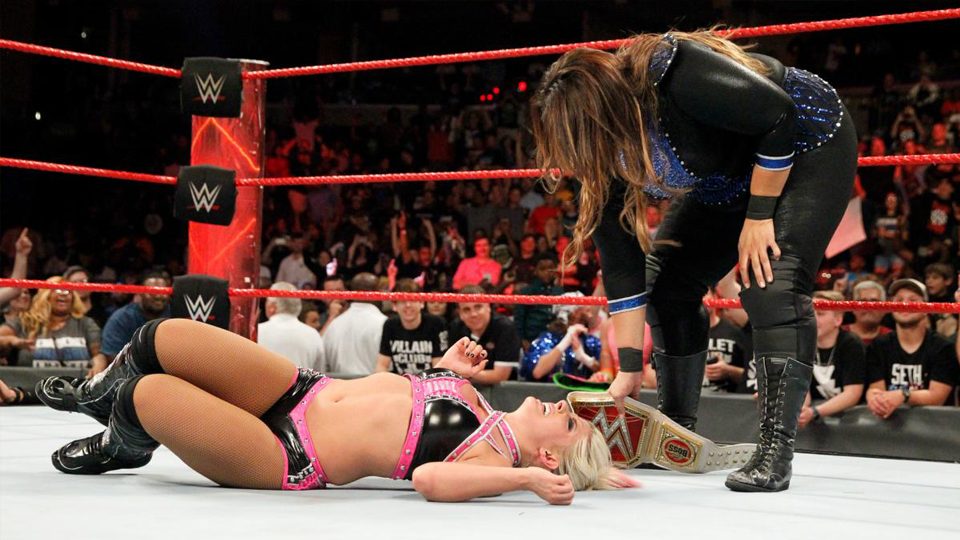 Nia Jax isn't the most popular person in the world of wrestling at the moment. After injuring Zelina Vega and then concussing Becky Lynch and depriving us of the match of the year, she's not got too many fans.
And we can apparently add another name to the "we don't like Nia Jax" pile, as Ember Moon's husband has come out with a few choice words about the lady who is not like most girls.
The Daily Star newspaper is reporting that Ember Moon's husband, indie wrestler Matthew Palmer, had some harsh comments about Jax's in-ring work. According to the report, the now-deleted text said: "Hope this unsafe moron doesn't hurt my wife again."
Well then, that's certainly one way of putting it I suppose. Fortunately for Jax, it looks like WWE are going to continue to reward her for her clumsiness and push her as the monster heel against Ronda Rousey.
Jax's next major match is against Rousey on December 16 at TLC, where we will see if she can shake off the "unsafe" moniker that has been placed on her in recent months.