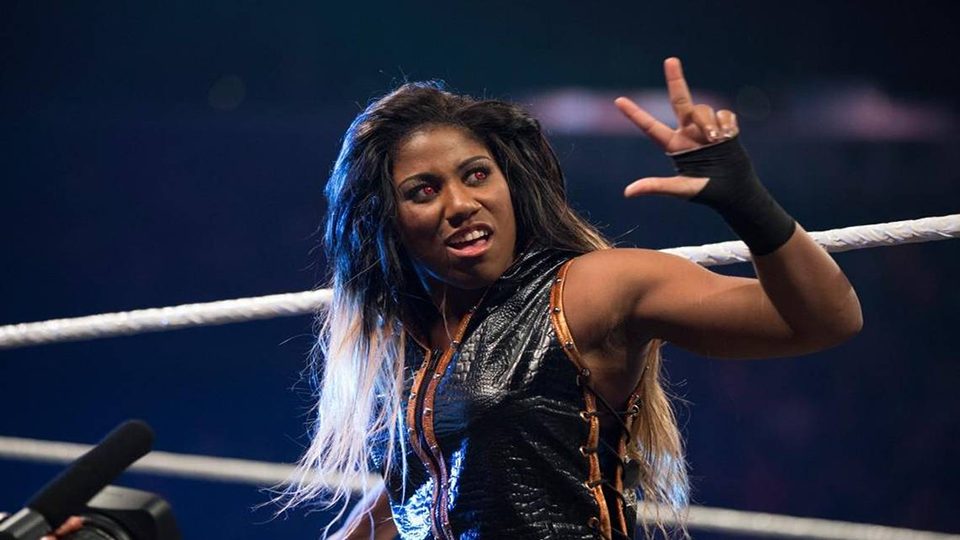 Ember Moon has revealed that her Achilles tendon injury came not in a match, but rather while chasing after the 24/7 Championship. On Booker T's podcast, she broke down the specifics.
"We were in San Francisco for Raw and SmackDown. People were on tour and I was not. And they were like, 'Hey Ember, can you be at Raw on Monday?' I got really excited because I was like, 'Oh my God, are they doing something with me?' I get there and they're like, 'You're working Lacey. She's over, we're doing this thing with her and Natalya.' And I'm like, 'Aww, okay.' I love Lacey Evans, I've known her since day one. I was like, 'let's go kill it.' It was a cool moment and I had so much fun.
I'm getting ready to do SmackDown the next day and they were like, 'You're in the 24/7 Title run' because Carmella won. I'm like, 'Ya'll sure? You sure you need me for that.' You know when you have a bad feeling about something? I had a feeling. But, team player, screw it. All the other girls were wrestling that night. We're doing the run through and I'm like, 'Truth, you better run, I'm gonna catch you.' When we did it, I literally caught them before we go through the curtain. They go through the curtain and they didn't realize how close I was behind them. As I'm coming through, the curtain shuts, I open it, go through. Truth is dropping Carmella and I'm going full speed and I had to hit the brakes. And I felt a pop. I was like, 'Huh, that feels weird.'"
Moon has been out of action since September and likely will not return until late 2020 at the earliest.
What has been your favourite Ember Moon match? Let us know on Twitter or on Discord!