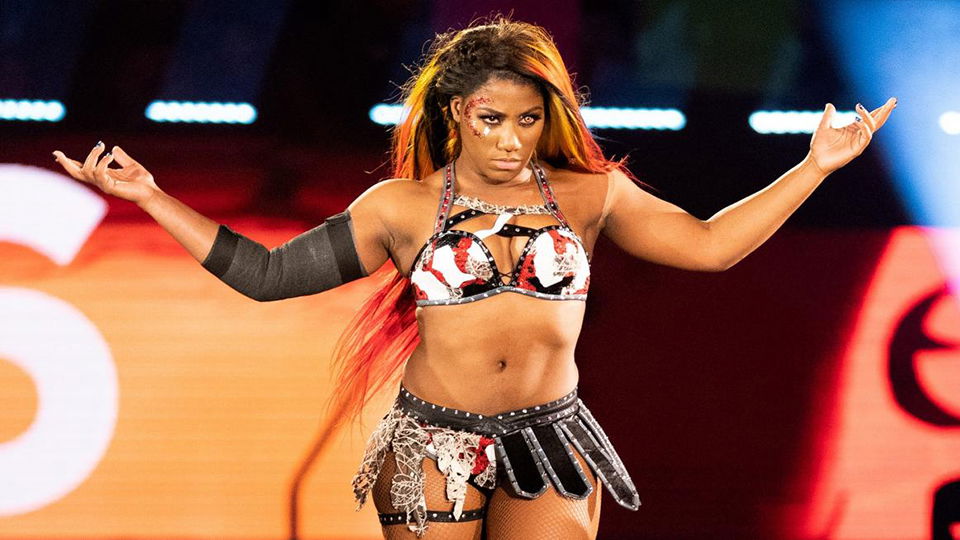 This past weekend at NXT TakeOver: 31 Ember Moon returned to NXT. Prior to coming back, a mysterious set of hype packages had people guessing who would be returning.
Several people guessed it would either be Ember Moon or Bo Dallas. Turns out it was Moon who would speed in on a motorcycle to stand at the top of the ramp and stare down the victorious Io Shirai.
Speaking with Sports Illustrated, Moon revealed the inspiration for the mysterious return:
"When learned I was headed to NXT, the whole motorcycle package was an idea I had after watching an action movie called Hardcore Henry. The NXT creative team is absolutely amazing, and they got this massive set for me. I wanted elements of The Masked Singer so we could have clues to keep people guessing. And they were like, 'Let's do it!' There is a video game I play, Hellblade: Senua's Sacrifice, where there are these two dueling voices and you have to listen closely, and we did something similar for the surprise, which was absolutely amazing."
Moon returns to NXT after a long lay-off from an Achilles injury. Moon had an uneventful run on the main roster after climbing to champion in NXT.
What did you think of Moon's return? Let us know on Twitter.