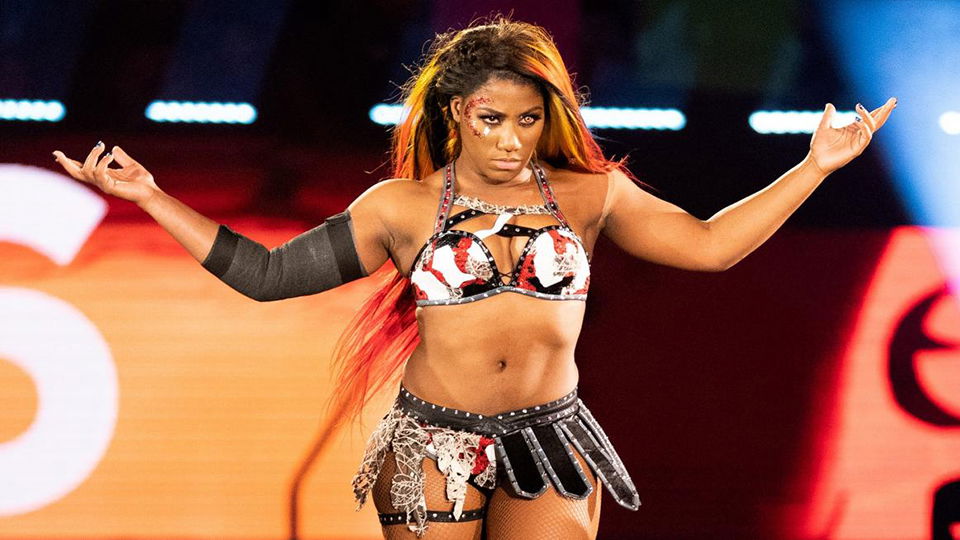 Ember Moon had a lot to say on Booker T's podcast recently. One comment she had was regarding her appearance in the 2019 Royal Rumble. She mentioned some of the participants involved "didn't want to work". An interesting statement to say the least.
Moon's comment in full is as follows:
"Then I was put in that position where there were a whole bunch of people coming up from NXT and, I'm not gonna say names, but there were people who were very tired and people got frustrated, angry, and didn't want to work. It was like, 'this person is coming in next. Okay, what do you want to do?' I couldn't lift anyone but I wanted to help everyone out and give them their moment."
Ember Moon entered the Royal Rumble at number six and lasted a staggering 52:23. Among those in the match, the ones making appearances from NXT were Xia Li, Kairi Sane, Candice LeRae, Kacy Catanzaro, Io Shirai and Rhea Ripley. Becky Lynch ended up winning the match.
On this same episode she discussed injuring her Achilles Heel tendon in a backstage chase.
What do you think of Ember Moon's comments? Let us know on Twitter or on Discord!