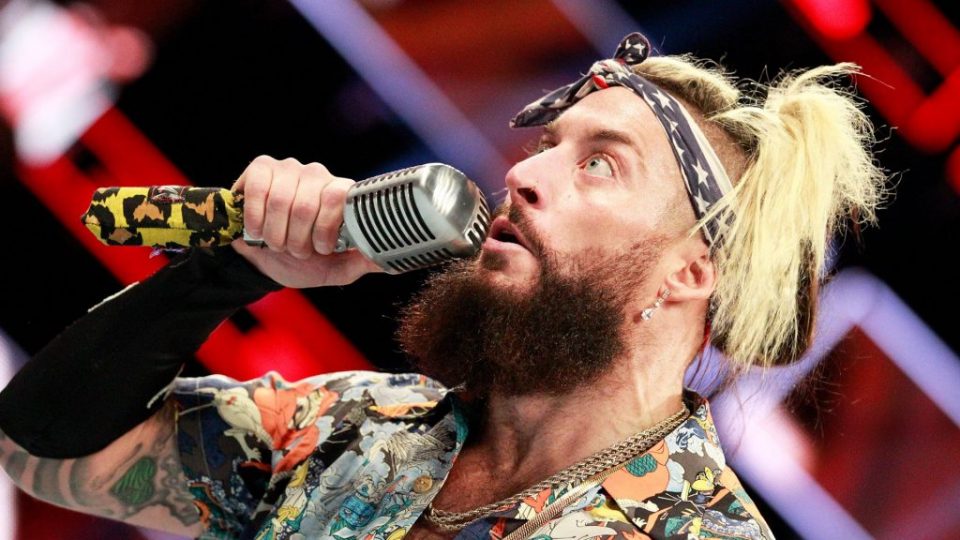 The man formerly known as Enzo Amore certainly knows how to keep his name in the news.
The former WWE Cruiserweight champion was apparently involved in a real-life altercation with AEW's Joey Janela at a Blink 182 concert!
Amore and Janela engaged in a petty Twitter argument several months ago. Within that spat, Janela challenged Amore to a shoot fight at the next GCW Bloodsport event.
Janela said he would train with MMA fighter Josh Barnett to ensure he did not make a fool of himself, to which Amore replied that he would pay for the classes.
At the concert, Janela walked up to Amore and introduced himself which Enzo says was a good job because he thought he was a fan and "couldn't pick him out of a line-up".
According to Enzo's side of the story, he slapped Janela's hands away as soon as he realised who he was then walked towards him with his fists up.
At this point, Amore claims that Janela "ran backwards" and that he had his friend film it as proof.
Janela's story is slightly different. He says they had the "s——-t fist fight of the year" and that he is "not Lennox Lewis".
Enzo denies this:

"Boy we didn't have the s——-t fist fight of the year, I slapper your f—-n hands down and walked at you with mine up and you walked away and let me know all that s–t you talk IS A WORK . . . which is fine if I were a wrestler."
The AEW star went on to explain the reason he introduced himself:
"I will have no chance to wrestle or 'fight' Enzo with my [AEW] exclusivity starting in October. But I saw it to introduce myself. That's all!"
Although we do believe that this was a genuine altercation, albeit not much of one, it would not be a surprise if this turned into a work and was paid off at Joey Janela's Spring Break over WrestleMania weekend.
This is wrestling, after all.