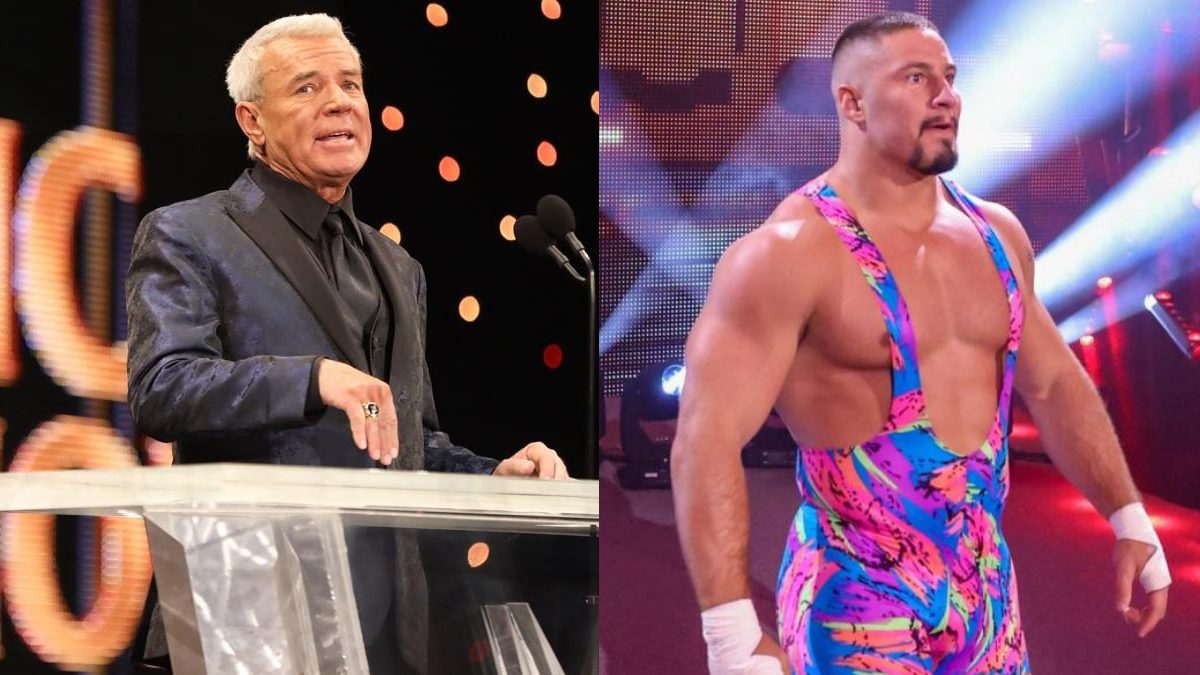 WWE Hall of Famer Eric Bischoff is the latest on a big list of people who aren't impressed by the ring name Bron Breakker.
Breakker – real name Bronson Rechsteiner and son of Rick Steiner/nephew of Scott Steiner – has been positioned as a future top star in the relaunched NXT over the past couple of weeks, but people are having a hard time looking past his name.
Speaking on his 83 Weeks podcast, Eric Bischoff said:
"Rick (Steiner) is one of my favorite people from that part of my life and we're still friends. We don't chat all the time and all that. Rick and I became pretty good friends in WCW and we became very good friends after WCW. So happy to see (his son on NXT), but I've got some issues with the Bron Breakker thing. I kept my mouth shut. The only thing that I said, and it was challenging for me on social media when it happened, I was like, 'I try, I really, really try'.

"Oh, there's no doubt (he's going to be a star). I get that they didn't want to call him Rex Steiner because his real last name is Rechsteiner and nothing lasts forever. Relationships generally don't last forever, especially business relationships. You have to plan for the inevitable, and I understand why they would want to protect their intellectual property and give Bronson a real character name that they have control over. I don't like that, but I understand it. It's a fact of life whether I like it or don't like it. The truth of the matter is, the business WWE and AEW are in, you have to protect your intellectual property. I get that.

"But they just cut a guy by the name of Braun. That's the part I don't get. The Breakker part, that's like a video game kind of mentality. I get why they would do that. I understand it, but I still hate it. But the Bron part of that, the Bron Breakker after they just got rid of Braun Strowman, man. That's the part that got to me, and I just want to go bats**t livid on Twitter. And I went no, no, then you're just like everybody else. You're better than that."
On last week's NXT, which was the first episode of the revamped version of the show, Breakker beat LA Knight, and then this past Tuesday, he teamed with Tommaso Ciampa to beat Pete Dunne and Ridge Holland, before making it clear he wants Ciampa's NXT Championship.
Quote via Wrestling Inc
To make sure you stay updated with all the latest wrestling news, add WrestleTalk.com to your Google Discover feed and follow us on Twitter!