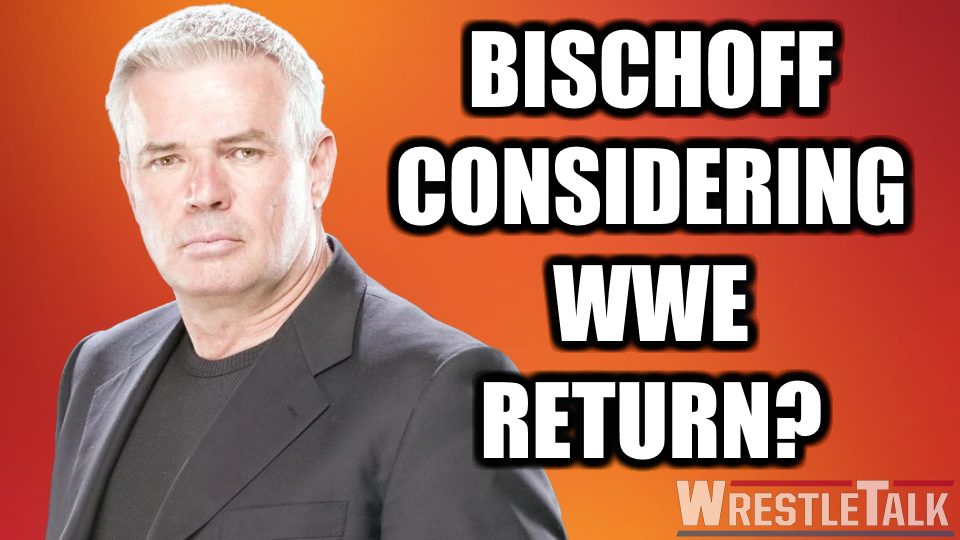 Eric Bischoff was asked if he had any interest in returning to the WWE on the Sky Sports' Lock Up podcast.  The former President of WCW and on-screen Raw General Manager responded by saying:
"I'd love to do it if it was a situation that would work for everyone."
What situation would work for everyone?  According to Bischoff, overbearing authority figures are been there, done that.  He feels the audience would get tired of him as a heel authority figure pretty quickly.
If not an authority figure, then what?  He admitted he's had thoughts about actually being a manager.  Bischoff feels he could help a young talent get heat and get a character over with the crowd.   Who would Eric like to work with?
"A young talent that doesn't quite have the talent or seasoning."
WWE does not have a lot of managers at the moment. We've recently seen WWE even have the Authors of Pain, a team which might be described as not having seasoning on the mic, drop their manager right after debuting on Raw.
Could Eric Bischoff be the right person to be a manager for a young talent in WWE?  Would you like to see the former NWO mouthpiece matched up with a young WWE Talent?  Who would be the right person for him to manage? Let us know in the comments below or on our official Twitter page, here! You can also join us on Discord to chat with Oli, Luke, the magazine team, the website writers and each other here!