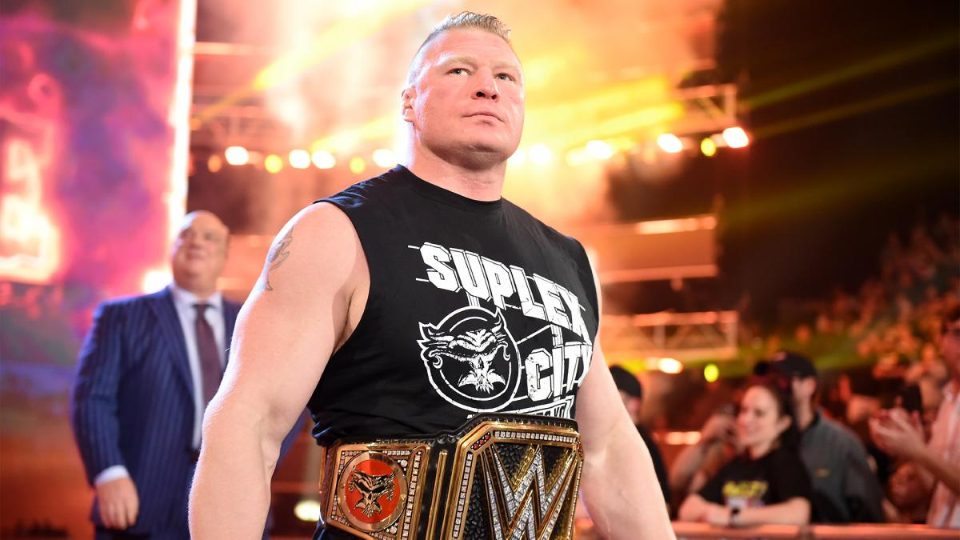 Speaking to SK Wrestling, former SmackDown Executive Director Eric Bischoff was full of praise for former Universal and WWE Champion, Brock Lesnar.
Eric Bischoff said that there isn't another heavyweight in professional wrestling that has the same level of credibility in the ring as "The Beast" Brock Lesnar right now:
"Take Brock Lesnar, for example. There isn't anybody better inside of the ring, especially given his size and everything else; there isn't a better heavyweight champion in the world in terms of credibility and technical skill, and the ability to do amazing things in the ring."
Bischoff did go on to talk about how despite being exceptionally talented in the ring, Brock Lesnar isn't the best on the mic. However, the former WCW name explained that this didn't matter too much because of the partnership with Heyman:
"However, Brock Lesnar's strength wasn't necessarily his microphone skills and that's where Paul Heyman came in."

"Paul Heyman could tell a story in a much more effective, entertaining, and dramatic way than Brock Lesnar could. So, having Paul Heyman as the advocate, as he likes to be called, for Brock Lesnar makes a tremendous amount of sense."
What are your thoughts on the above story? Let us know in the comments on Twitter or Facebook.
Thanks to Ringside News for the transcription.