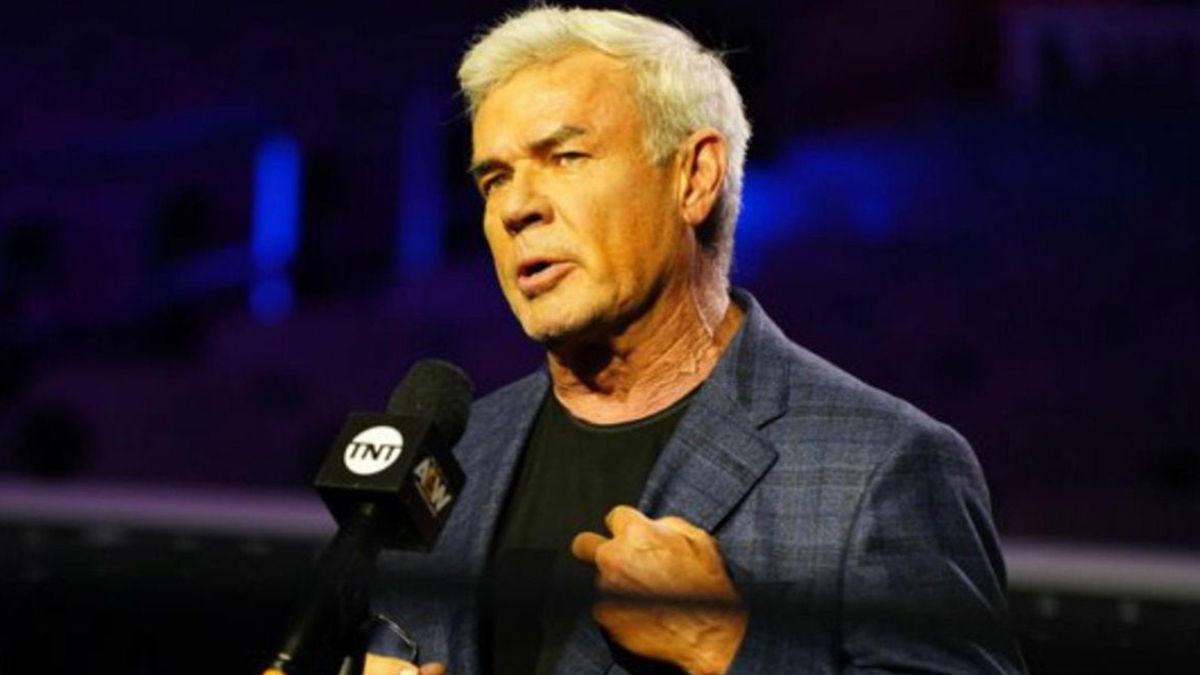 On his most recent 83 Weeks Podcast former WCW Senior Vice President Eric Bischoff, would reveal a serious health scare that almost cost him his life.
The incident would be related to Bischoff's hypoglycaemia, a condition in which the blood sugar levels of an individual to be lower than average.
Due to his condition Bischoff would decide to begin using Psyllium Husks, a high-fibre food supplement which can lower blood sugar levels.
Upon using the Psyllium Husks Bischoff would read the recommended dose of 1-3 tablespoons but instead took 4-5, the maximum dose instead, however, the instructions would specify not to start with this dosage and instead work up to it from the lower dosage.
What followed was a bout of bleeding, a later state of dizziness, and with his blood pressure at 85/45, he would black out soon thereafter, before making his way back up to the bathroom where the bleeding would continue.
Bischoff would be found by his wife who called an ambulance, however, before it could arrive Bischoff would attempt to have a shower, only to black out again and hit his head.
However, once Bischoff arrived at the hospital his bleeding had stopped with staff not knowing what was wrong, he was thusly sent home as a result.
After returning home Bischoff would black out again the very next evening and would be moved over to ICU, they would put a scope in him revealing severe intestinal bleeding, however they could not discover where it was coming from.
What would follow would be a procedure to remove some of his intestines, however, ten minutes into the operation and they had used up all of Bischoff's blood type in the hospital.
This would then result in Bischoff being flown to Billings, MT in order to finish the procedure, which they thankfully did.
After a few days in hospital Bischoff would be released with doctors still unsure of what caused the near-death episode.
While doctors were unsure, Bischoff would have a clearer idea with the dosage of Psyllium Husks resulting in a lack of moisture in his intestines causing them to be severely torn up upon ingesting.
Thankfully Bischoff is back in good health following the scare, however he was informed that he was close to death on two occasions during his procedure.
We wish Bischoff a complete recovery.
Via WrestlingNews.co. 
If you want to stay fully updated on all the latest wrestling news, click the red bell in the bottom right of your screen to receive notifications from WrestleTalk.com straight to your device!