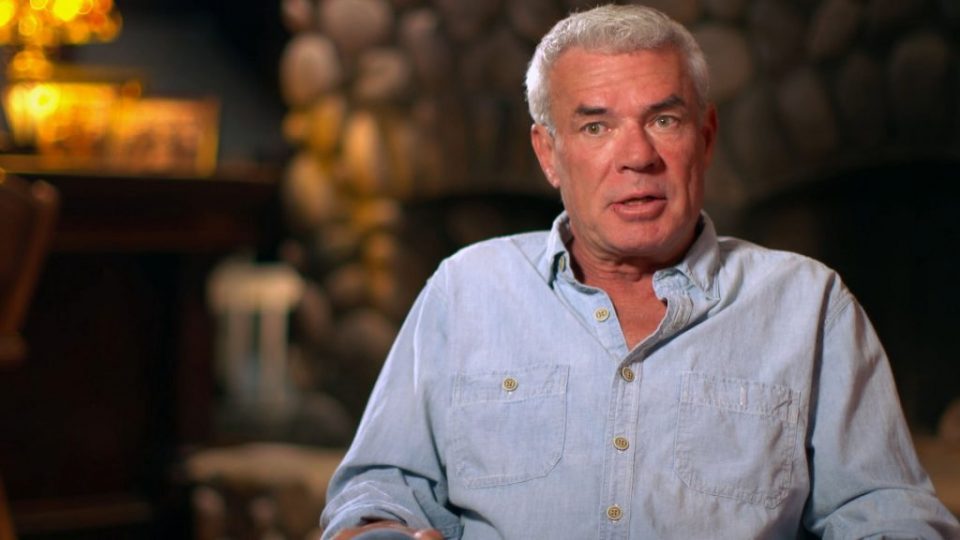 Former WCW producer Eric Bischoff has talked about fans who compare AEW with TNA/Impact Wrestling, calling them ignorant.
With Dynamite currently going head to head with NXT, the WWE competitor has reminded many fans of when TNA competed with WWE. More comparisons have been drawn with the recent signings of former WWE stars Paul Wight and Christian Cage.
According to Eric Bischoff, comparisons between the two companies don't make much sense. Speaking on the Insight with Chris Van Vliet podcast, Bischoff claimed that fans that compare the promotions don't have much knowledge about building a primetime wrestling show.
Calling AEW smart, Bischoff pointed out that Tony Khan is attempting to build a product with a wide appeal.
Here is the full quote:
"That's stupid and ignorant, I mean that in the literal sense. People who say those things have no real first-hand knowledge or experience. They have theoretical knowledge based on their fandom. But they don't really know what they are talking about.

"I think what AEW is doing is by no means ground-breaking but they are smart. Bringing in former WWE talent with international brand equity and a fan base, what is wrong with that? If you have to rely solely on that I can see the argument. The wrestling audience is not one demo and it's family viewing. If people today understood the challenge of building a primetime product, you have to appeal to a wide variety of people. If you bring in a load of young fresh talent, no one knows or cares about them."
It makes sense that Bischoff feels this way about recent WWE alumni signing with AEW. Bischoff has recently talked about age not being an issue in wrestling, as long as the competitor can still tell a good story.
AEW and IMPACT currently have a working relationship, with a huge champion vs champion match between Rich Swann and Kenny Omega set for April.
Quote via Inside The Ropes. 
What are your thoughts on the above story? Let us know in the comments on Twitter or Facebook.