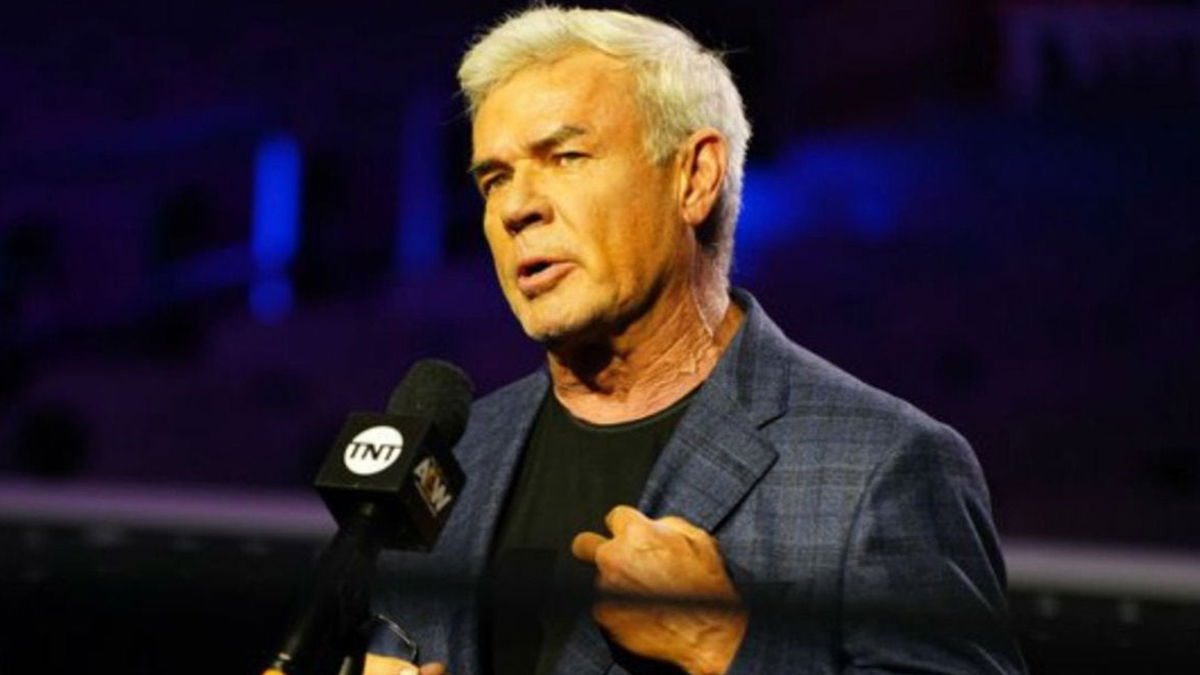 Over twenty years since WWE's victory over WCW in the Monday Night War's there is still reflection on some of the key tide-turning moments that ultimately decided who would come out on top.
From Tony Schiavone announcing Mankind's WWF Title win, to the defection of Scott Hall and Kevin Nash there were numerous key points that turned it into wrestling's boom period.
While indivusals such as Hulk Hogan, Goldberg, Steve Austin and The Rock are rightfully touted as some of the major players of the war between WCW and WWE.
However, there is one man that former WCW Senior Vice President Eric Bischoff believes doesn't get the rightful credit for his part in WWE's win, that being Sean Waltman AKA X-Pac or Syxx in WCW.
As one of many who swapped between the two companies during the war, Waltman's role was unique as he played a pivotal part in the era's two most dominant factions also, the NWO and D-Generation X.
And it is X-Pac's move to WWE and DX that Bischoff believes was a major factor in WWE's ultimate victory over WCW, with Bischoff even ranking it above Mike Tyson's WWE debut in term's of importance.
Bischoff would explain on his 83 Weeks Podcast:
"Waltman was a huge shot in the arm for them. I'm sure there are plenty of people who will disagree with me, and they may be right. I may be wrong. I'll never change my opinion when I tell you that I think Sean Waltman was as important to the turnaround for WWE than just about anything else, including Mike Tyson."
"Tyson was a bigger shot in the arm. It got mainstream attention and everybody talking about WWE. Tyson was at the top of his game, maybe not as a boxer, he was still better than anybody else, but in terms of a media phenomenon, Tyson was more controversial and hotter than anybody on the planet."
"Waltman, because he was part of the NWO and the NWO was such a dominant part of wrestling at that period, that when Waltman left the NWO, I think that was as an important piece of the puzzle for WWE than anything else."
Bischoff would go even further, stating that without Waltman DX wouldn't have survived longer than four months.
"As any other one thing. I'll go even further, and I know this is going to piss some people off, I don't think D-X would have lasted four months at that point. Waltman is the reason D-X worked."
"Not taking anything away from anybody else, great group of talent that would go on to become huge stars in the business, and obviously Triple H is kind of at the top of his game, but at that time, I think Waltman made that D-X invasion work more than anybody else. More than Triple H, more than anybody else, Waltman made that work."
"That was a real shot across the bow. If I reacted to anything, I reacted to that,"
Bischoff would compare it to Hall and Nash defecting to WCW, hailing the impact of seeing an NWO member turning up to work for the enemy company.
"For Sean to leave, because I fired him, for him to leave and cut the promo that he did, was as close as you could get to the NWO defecting, and that's why it worked. Otherwise, it was a goofy skit. A bunch of idiots jumping out of a jeep, dressing up as army guys, knocking on the door, creating this invasion. Cool, fun, I liked it, it was great entertainment, but it wouldn't have had any impact without Sean Waltman. Nobody can convince me otherwise."
As for current WWE affairs, Bischoff would recently comment on WWE's planned merger with UFC and the potential impact it could have on staff amid rumours of cuts coming.
Transcript courtesy of Inside The Ropes.
If you want to stay fully updated on all the latest wrestling news, click the red bell in the bottom right of your screen to receive notifications from WrestleTalk.com straight to your device!