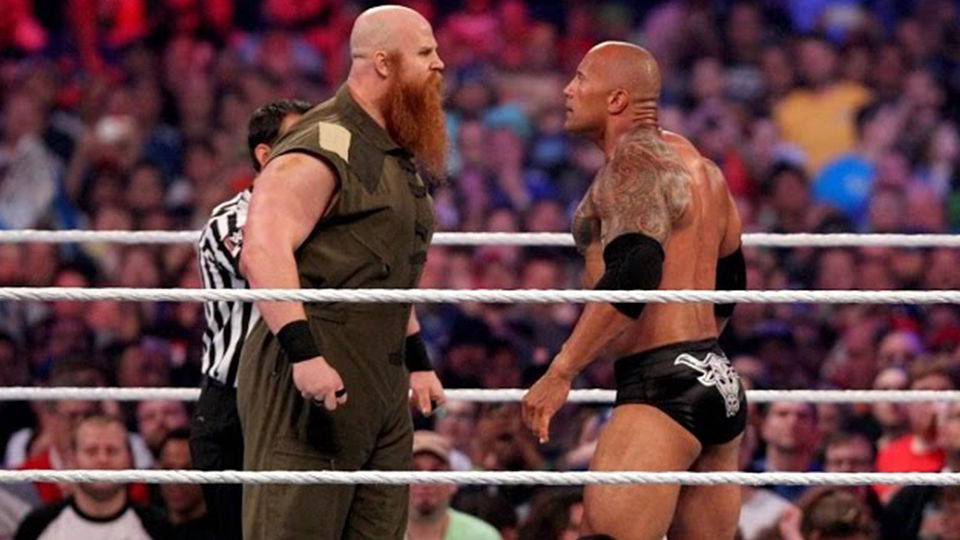 What do John Cena, Hulk Hogan, Stone Cold Steve Austin and Erick Rowan all have in common? Well they've faced The Rock at WrestleMania.
Arguably, facing a wrestling legend at the biggest pay-per-view of the huge should have been a huge moment for Rowan. However, unfortunately from Rowan, the match lasted just six seconds.
During a recent interview with Sportskeeda, the former SmackDown Tag Team Champion opened up about his match with The Rock on the "grandest stage of them all" at WrestleMania 32:
"We usually used to leave on Monday or Tuesday after SmackDown taping, which is Friday now. We usually leave the taping and go to whatever town we have the signings and Access appearances. I think it was at Dallas. We were there and we went from not having a match at the event to being called and told that 'oh hey, you know, you're probably going to have a quick little thing with The Rock and it's going to turn into a match between you and him.' I was like oh sweet. And the it was going to be this and I went 'oh ok, oh well.' You go from not having anything to do on the show to having a thing with The Rock in front of . You can't be upset about that it's The Rock and it's in front of a hundred thousand people there. That itself was an experience. Even though you didn't get to do what you wanted to do, it's still an experience and I'm ever grateful for that experience."
During the same interview, Rowan revealed that he was asked by WWE to return for a brief appearance last month. You can read more about that story by clicking here.