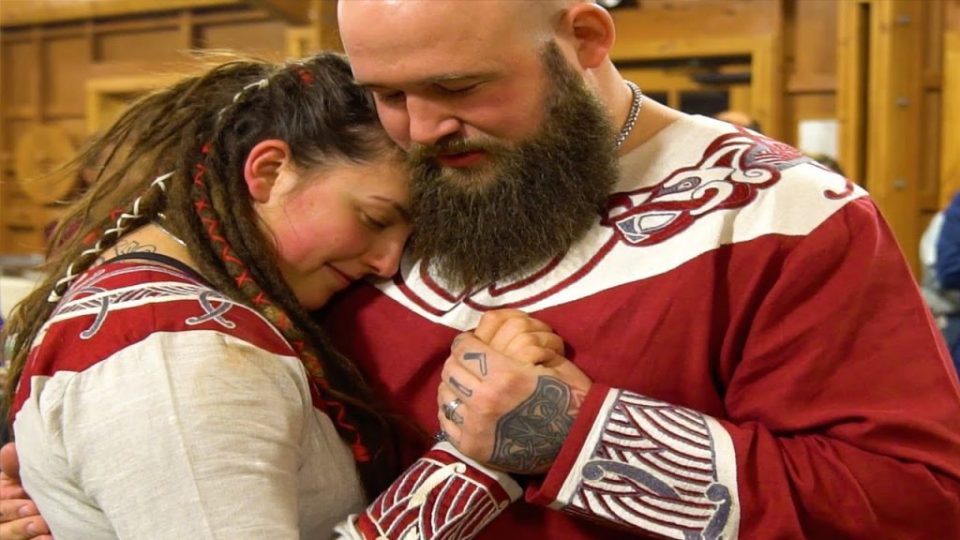 A few weeks ago, WWE's Erik (Raymond Rowe) and his wife Sarah Rowe (formerly WWE's Sarah Logan) shared that they were expecting their first child together.
Traditionally one of the next steps in the process is finding out the gender, which the couple shared today on their Youtube channel The Wild and Free TV.
It's a boy!
The couple shared their excitement of raising a son together and also shared his name: Raymond Cash Rowe. The name is a family name, being passed down from generations, but they have been calling the child "Baby Cash".
Logan, who is 12 weeks pregnant, was part of the large group of wrestlers released from WWE on April 15 and has since announced she is taking a break from wrestling. She has been spending her time living in and with nature by hunting and farming.
Erik is still with WWE on the Raw roster as a member of the Viking Raiders. However, one wonders if he may ask for time away for the safety of his wife and future child, as Roman Reigns and Bray Wyatt did, due to COVID-19 cases increasing in Florida, where the WWE Performance Center is located, which is where all TV tapings are taking place.
Stay with WrestleTalk.com to keep up to date with this couple and all others that are currently expecting.