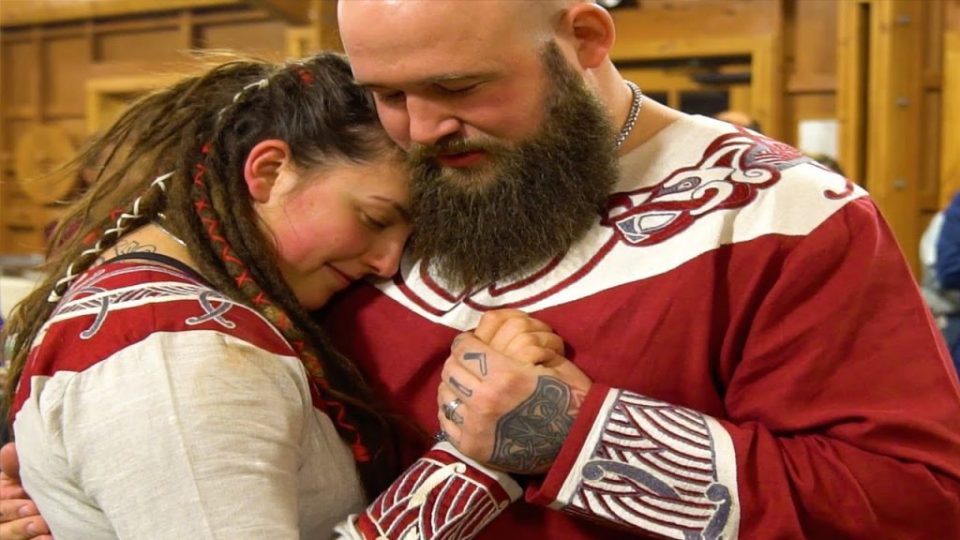 On the night after Money in the Bank 2020, Raw Women's Champion Becky Lynch opened the show by announcing that she would be relinquishing the title because she would be leaving WWE for several months to have a baby.
Lynch likely won't be back until 2021 if at all, and it's just been announced that one of her fellow Raw stars is also expecting a baby, although I doubt he will actually be the one carrying the child.
Erik of the Viking Raiders has taken to Twitter to announce that he and wife Sarah Logan, who was released by WWE in April, are expecting their first child.
Logan announced recently that she would be taking time away from wrestling, and it appears that this is the reason for that.
Sarah is pregnant!!!!! I'm gonna be a father!!!! #thewildandfreetv @SarahRowe @WildAndFreeTV #teamrowe #rowesborg pic.twitter.com/QUjXaMpM9u

— Erik (@Erik_WWE) July 6, 2020
Having watched both Vikings and The Last Kingdom on TV, I'm pretty sure that this child will grow to become a fierce warrior, invade Britain, before going back to Scandinavia.
This sort of happy news is a nice reminder that, while the world is currently ending, there are little bursts of happiness to be had.
Congratulations to the happy couple!