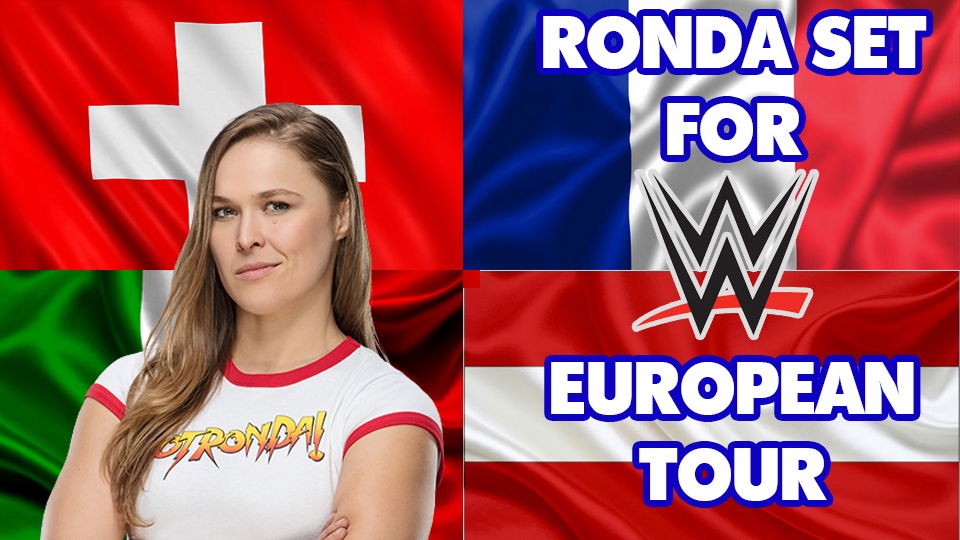 It was announced today that 'Rowdy' Ronda Rousey will compete for the first time in Europe as a WWE Superstar during the upcoming WWE Live tour in May.
Following up on her victorious in-ring debut at this year's WrestleMania 34, the 'Baddest Woman on the Planet' will be participating at events on May 16 in Geneva, Switzerland, May 17 in Vienna, Austria, May 18 in Turin, Italy, and finally May 19 in Paris, France. The dates and cites were reported by WWE and soon confirmed by Ronda Rousey on her official Twitter account.
#WrestleMania was just the beginning. It's time to get #RowdyInEurope with @WWE!#WWEGeneva 5/16#WWEVienna 5/17#WWETurin 5/18#WWEParis 5/19 pic.twitter.com/BjymVuZz57

— Ronda Rousey (@RondaRousey) April 13, 2018
Rousey's dominating performance at WrestleMania 34 ended with Raw Commissioner Stephanie McMahon tapping out to a vicious armbar. The following night on Raw, the former UFC Women's Bantamweight Champion once again inflicted her armbar on the Commissioner, continuing her ferocious momentum and penchant for damaging her boss' extremities.
As of now, there are no confirmed opponents for Rousey. However, there is little doubt that no matter who Rousey faces she will bring an unmatched intensity, and most likely hyperextended elbow joints, much to the delight of her European fans.
Time to get Rowdy Europe!