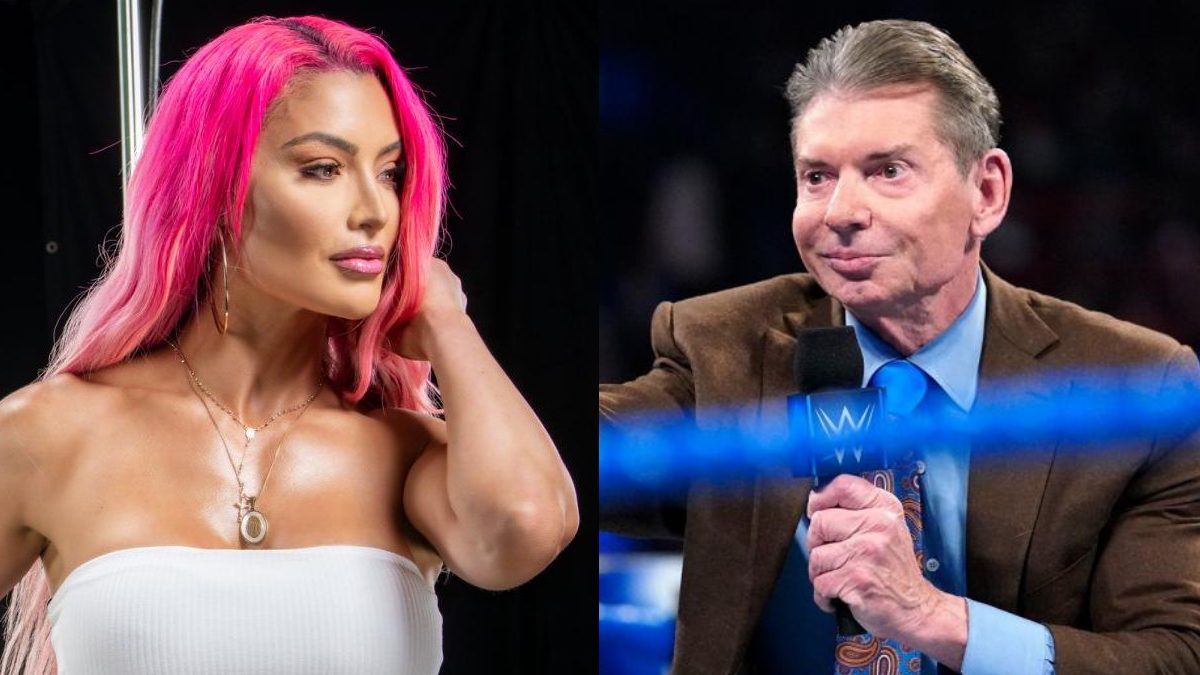 WWE Raw star Eva Marie has opened up about her relationship with Vince McMahon and why it's been such a healthy one.
Marie agreed to return to WWE last year but it was delayed due to COVID-19, and it was McMahon who personally contacted her about coming back.
Speaking on Out of Character, Eva Marie explained that they'd kept in contact outside of WWE and McMahon was always interested in what she was doing. She said:
"When I left, I was always in contact with Vince with the projects I was doing. He always seeing whether it was movies, TV, or new endeavor business-wise and things of that nature, we were always in conversation. I was always checking in and saying what's up and things of that nature. The conversation kind of sparked last year and it was one of those things that, I always said I wanted to come back when the time was right and I always let him know that. That way, at any moment at any time, there was never a thought of 'she would never' or 'there's no possibility for her to come back'.

"I didn't want to leave any stone unturned. I was very forward in letting him know, 'Yes, I want to come back, you tell me when that seems most appropriate and makes the most sense and I'm there'. I threw it out there and he was like, 'Okay' and I was like, 'Let's go'."
Marie went on to explain that she belives their relationship has been such a good once because she always makes sure not to waste McMahon's valuable time when she speaks to him. She added:
"Maybe because I would never go to him at the very beginning just talking nonsense. Then, I feel like you get in one ear and out the other. So, making sure anything I wanted to do or had to ask, it was very much, I really wanted it. It wasn't like, 'I want to be on TV, put me on'. I'm sure he hears that all day, every day. So, what's going to make you stand out. I would make sure any time of my interactions, even to this day, I'm not trying to eat up his time. One, he doesn't have it. Two, I'm sure he doesn't want to spend that much time with me. Three, to keep things simple and short. That's probably why we've always had a good relationship. It's the same with Stephanie and Triple H too."
WWE had advertised Eva Marie vs Doudrop for last night's Raw, but instead they did an angle where Doudrop attacked Marie before the match and it never officially started.
Quotes via Fightful
To make sure you stay updated with all the latest wrestling news, add WrestleTalk.com to your Google Discover feed and follow us on Twitter!