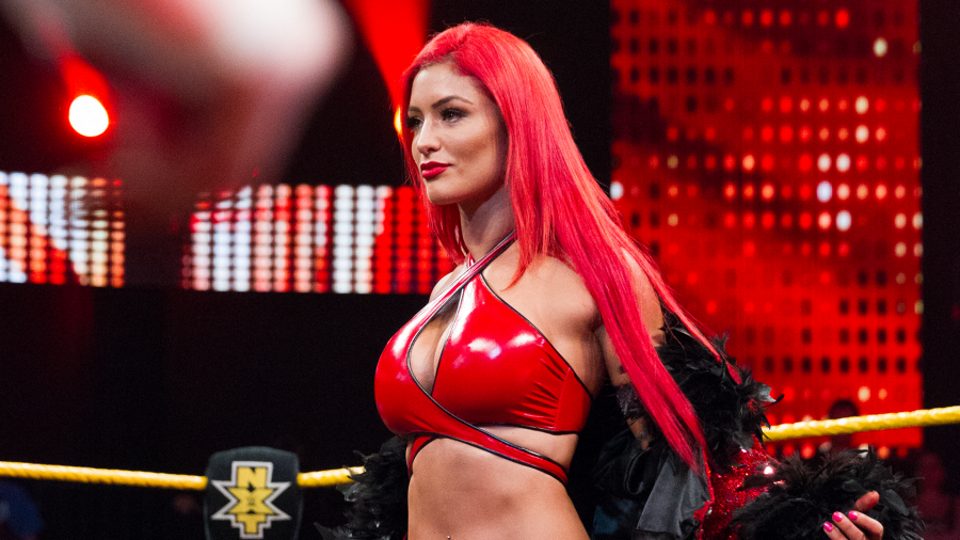 Ryan Satin of Pro Wrestling Sheet recently sat down with former WWE talent Eva Marie, who left the company back in August 2017.
The former Total Divas star revealed that she misses being in the squared circle, and noted that she has "unfinished business" in the company:
"I feel like I do have unfinished business there. Ultimately, everyone — I think it would be silly if you didn't say this — but, you know, you want the title.

"And I feel right when I left, I was just about to arrive. So that is something still in me. No, I will not be appearing at Evolution. But … that doesn't say that I won't be appearing later on.

"They need 'All Red Everything' to come back and spice things up."
Marie joined the company back in 2013, but was skyrocketed to the main roster quickly, with only two weeks of training under her belt.
During her time in the company, many fans and critics believed that WWE was pushing the ex-model for her looks, not her in-ring talent.
Marie have her thoughts on people claiming she didn't have passion for pro-wrestling:
"I chose to leave the main roster and go back to NXT. So I'm traveling with NXT, I'm setting up rings, I'm putting in the so-called 'work.' So, basically, like … back off.

"They can continue to criticize my character and stuff like that because that's all about it. You want to cheer for somebody and you want to boo for somebody. And that's what makes the whole segment so exciting. But then when it was like, 'ohhhh, she doesn't care about wrestling,' I'm like 'f*** off.' Don't be mad because I got an opportunity and I'm busting my ass out here."
The winner of the 2013 Diva Search also revealed who she would like to face if she returned to the WWE ring, specfying potential programs with Ronda Rousey and Alexa Bliss as options:
"That's tough … there's girls right now that I would love to be matched up against. So, Alexa Bliss, fantastic. I think that we'd have a fantastic program. Ronda [Rousey], I feel like that's just an easy one.

"But I honestly think that probably, me and the [Bella] twins. I feel like people have wanted to see that since season one of Total Divas, so to actually really have a dope storyline of myself and the twins — I could bring Maryse to be my tag partner to spice it up a little bit — would be really, really cool."
Do you want to see Eva Marie back in a WWE ring? Let us know in the comments below, on Twitter or on Discord!