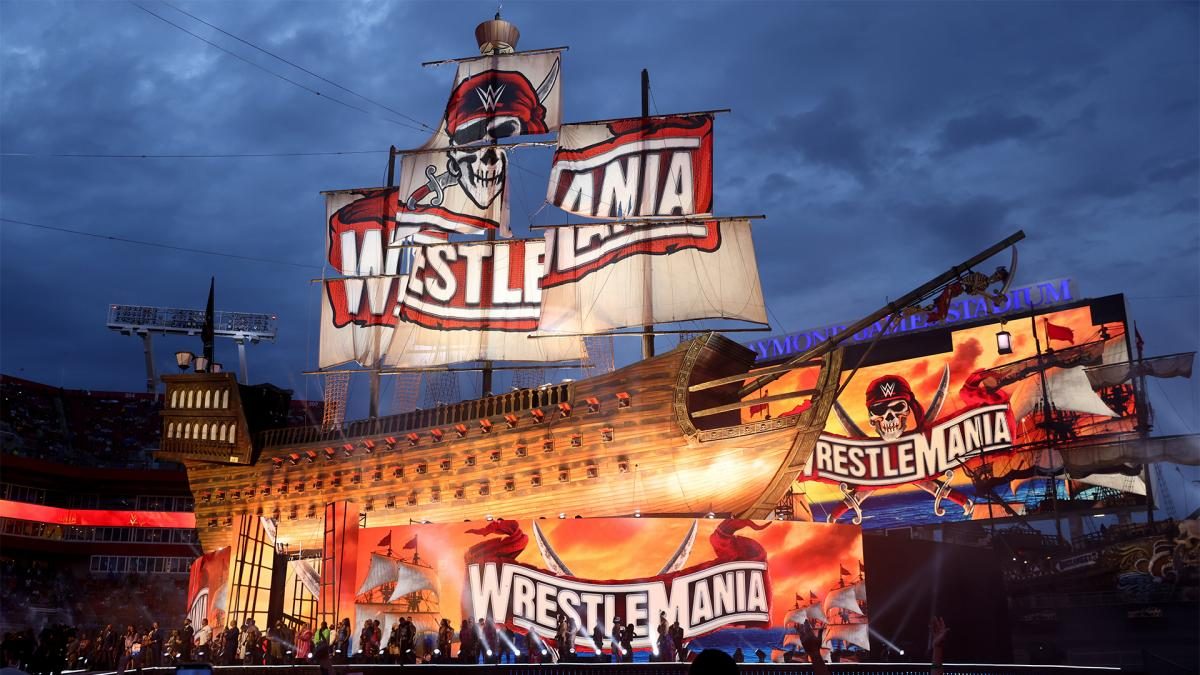 The weather caused a delay at the start of WrestleMania 37 night one on Saturday, but it seems like tonight could have it even worse.
As per Wrestling-Online, there is a 100% chance of rain during the day in Tampa, with severe thunderstorms as the day turns to night.
The temperature is said to be at 74 degrees Fahrenheit.
When WrestleMania starts, it's believed that'll drop to 67 degrees, and the chance of rain will be at 70% with thunderstorms most likely to occur.
The start of the show last night was delayed by about half an hour and fans were asked to leave the stadium and take shelter several times before it began.
For a while the announcers even stood in front of the announce table instead of being sat behind it so they were sheltered.
As you can see in the thumbnail of this story, the big flag on the pirate ship was destroyed.
On top of that, Mandy Rose slipped on the ramp during her entrance due to it being wet, which was at least funny, but probably not something anyone wants to repeat tonight.
Much like last night, WrestleTalk.com will have live coverage of all the action tonight, which is expected to start at 7pm ET with an hour pre-show, and then the main show at 8pm.
What are your thoughts on the above story? Let us know in the comments on Twitter or Facebook.