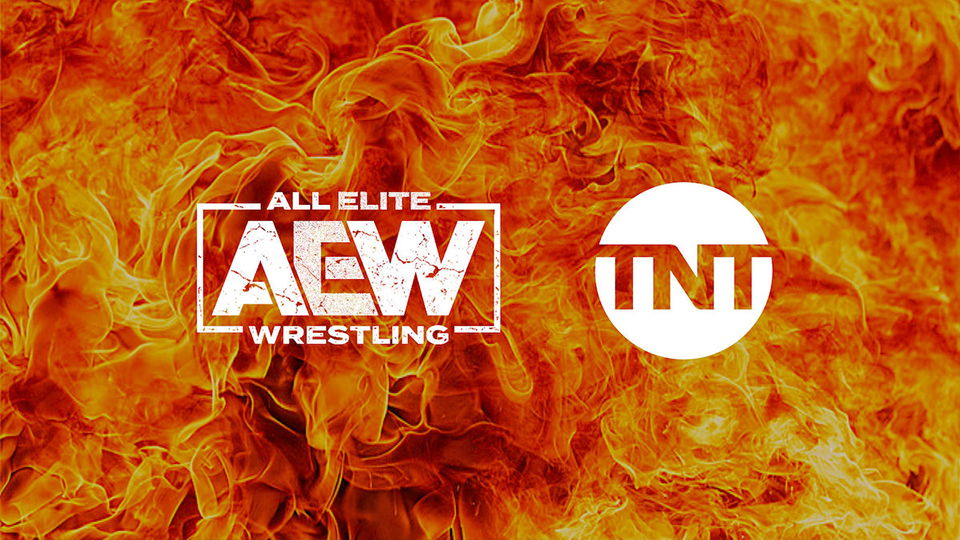 What station is the new show going to air on?
It's going to be on TNT, which is owned by WarnerMedia / Turner.
Has TNT aired wrestling before?
Yes. WCW Monday Nitro aired on TNT from 1995-2001 and WCW Thunder aired on sister channel TBS from 1998-2001. From 1996-1998, Nitro defeated WWE Raw in the ratings on a weekly basis.
What is this TNT Drama I keep hear about? Is it the same thing as TNT?
Yes. TNT Drama is the official name of the channel but it is the same TNT as the one that aired Nitro.
What is the size of TNT's TV audience and how does it compare to WWE?
Just under 90 million homes in America have access to TNT. The USA Network, which airs WWE Raw, is available in just under 89 million. So AEW is actually on a bigger station than Raw.
Were any other networks in the running?
Yes. Showtime was interested but they wanted regular special shows a'la Saturday Night's Main Event or Clash Of The Champions rather than weekly live TV.
What rating would be considered a success for the show?
Nobody really knows yet. The Network average for a prime time show on TNT in 2018 was 1.171 million, so anything even approaching that would be a success. However, while ratings will certainly matter (although not necessarily immediately) there are other factors in play here – such as a deal to air PPVs on the Turner-owned Bleacher Report.
What night of the week is the AEW show going to air?
It has not been confirmed yet but it is looking likely to be Tuesday or Wednesday. The advantage with Tuesday is that it already has an inbuilt audience of around 2 million fans who are used to watching wrestling on that night with SmackDown. With SmackDown moving to Friday nights on FOX it means AEW could theoretically swoop in and serve that audience. However, Tuesday night has issues with sports competition and the show would be preempted a lot, meaning Wednesday might be better for consistency. The day is expected to be announced with a week or so.
Is there a time slot?
Not yet but it will be in prime time.
Is the show going to be live every week?
Yes. It will be both live and weekly.
Will it be filmed in one place like TNA used to be or will it be different arenas each week like WWE?
It will be a traveling show filmed in different locations around the country, potentially even around the world. No dates or buildings have been confirmed for TV yet but they are expected to be announced very soon.
How long will the show be?
When does it start airing?
Again, no official date has been given but it is likely to be late September/early October, probably coinciding with WWE moving SmackDown to FOX. October 1 is the date doing the rounds but that is not confirmed.
What is the name of the show?
It has not been revealed. If it airs on a Tuesday then the previously trademarked Tuesday Night Dynamite could be an option. That would fit well on a channel called TNT.
How long is the deal for?
No length was given but it is believed to be a few years at least.
Is AEW getting paid a rights fee to air the show?
Not as such, but TNT is paying for the show's production costs, which is practically unheard of in wrestling. WWE spends approximately $1 million per episode of Raw and SmackDown, so the value of the deal to AEW is immediately $52 million based on that. On top of that, AEW has a deal for a percentage of the advertising revenue the show generates which comes with a downside guarantee. For a new, unproven commodity it is an incredible deal.
Will the content be similar to Being The Elite?
Nobody knows for sure until it airs but I would expect there to be BTW elements but likely only here and there, not throughout. The official press release and Tony Khan and Cody interviews emphasised the sporting aspect of the promotion, with wins and losses mattering and statistics playing a part. It is likely going to be more like Mid South Wrestling of UFC in that regard. Making the whole show like BTW would not work for the casual audience they need to attract.
How can I watch AEW outside of the US?
The promotion is in negotiations with international broadcasters but until a day of the week has been confirmed then no deal can be made. One would assume AEW will air in the UK on an ITV platform based on Double Or Nothing airing on ITV Box Office, but that is just speculation. There are also talks occurring with Canadian broadcasters and others worldwide. Come October, there will almost certainly be deals in place for all of the major markets.
Will PPVs air on TNT as well as the TV show?
No. Pay-per-views will air online via Bleacher Report Live and via traditional pay-per-view providers. In the UK the aforementioned ITV Box Office is the frontrunner for future PPV events. FITE will air PPV shows in other markets but not the US and UK, where it will be region blocked.