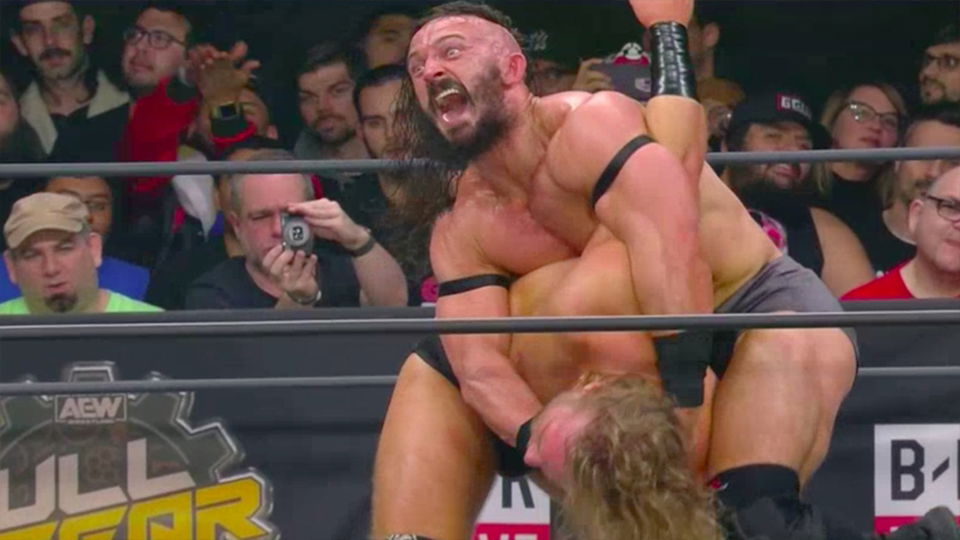 Excalibur is one of the better wrestling commentators out there at the moment. He has great knowledge of the business and of holds and moves. Sometimes, he can also be extremely quick on his feet.
During a recent interview with AEW Unrestricted, he revealed he came up with the name for PAC's finisher on the spot. Here is the full quote, courtesy of Pro Wrestling Sheet:
"During PAC and [Kenny] Omega at All Out, Tony Khan … one of the few times he got in my ear, he's like 'Hey, think of a name for PAC's finisher.' And this is 30 seconds before it happened. I just blurted out Brutalizer. So that was one that I named. It was just on the spot and something that I had to come up with."
Not a bad name to come up with on the fly. Frankly, which would you want to get caught in less? The Rings of Saturn, or the Brutalizer? Keep me far away from the Brutalizer please and thank you. PAC was able to use the hold to defeat Kenny Omega at ALL Out.
Excalibur also mentioned he is prepared for such situations 99% of the time.
What do you think of the name of PAC's finisher? Let us know on Twitter!