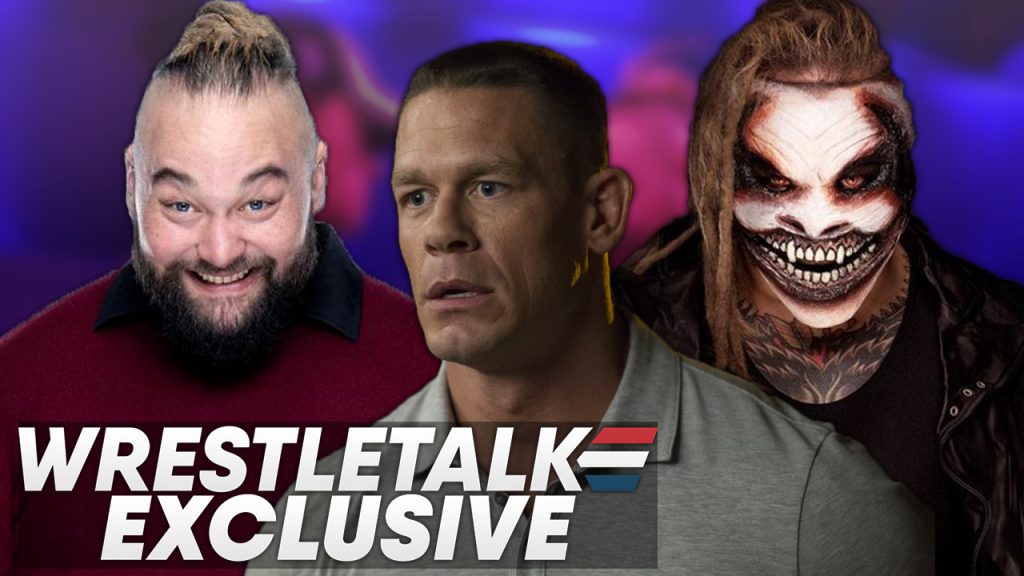 WrestleMania 36 is just over a week away, and as WWE keeps telling us, one night just isn't enough for what will be one of the most fascinating pro-wrestling spectacles in modern wrestling history.
The lack of fans, the promise of special locations for matches, and the fact it will be the first ever pre-recorded WrestleMania, means we're in for a couple of very intriguing nights.
It might also be terrible, and for the modern wrestling fan, that's just as exciting because it means we can tweet mean things about it.
One of the most anticipated matches from the show is that of "The Fiend" Bray Wyatt taking on John Cena in what will likely be some kind of gimmick match, as a report emerged yesterday stating that the match will be one of the bouts that takes place away from the Performance Center.
Apparently John Cena VS The Fiend at #WrestleMania will get a full blown movie treatment with a unique look & feel; rumours suggest a match shot (on a closed set) in a warehouse, like House of Horrors. As long as there's no projections of cockroaches, I'm happy pic.twitter.com/uGDOR66ytR

— Gorilla Position (@WWEGP) March 23, 2020
After speaking to our sources, we can confirm that this is indeed the plan, with Cena and Wyatt set to battle it out at a special, but as yet unknown, venue.
WrestleTalk can also exclusively report some of the ideas that Bray Wyatt has pitched about the upcoming match, as according to our sources, Wyatt has pitched for both versions of his character to appear in the match.
This has yet to happen in any of Wyatt's previous matches, but is certainly now achievable with the match being pre-taped and not set to take place in an actual ring. Bray appeared in his lovely cardigan on a recent episode of SmackDown to confront Cena, something he has done incredibly rarely since the Fiend character was introduced last year.
We have also learned that one of the ideas pitched could see Cena wrestle The Fiend in the Warehouse but then encounter the Mr. Rogers version of Bray's character in a Firefly Fun House segment.
Our sources tell us that the match will take place in this setting as a way to overcome the fact that there will be no fans in attendance. It will also allow WWE to explore a different style of match for The Fiend.
The report is that the majority of matches will be taped over the next few days, so we'll have to see whether Bray gets his wish come next weekend.