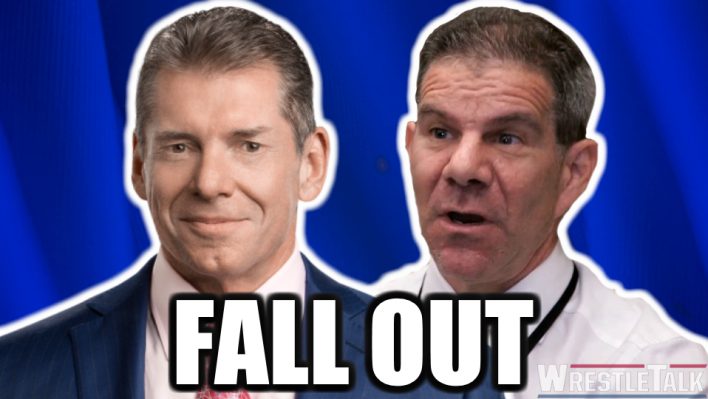 As the saying goes, 'When things are good, they're great.' That is how pro wrestling's most respected journalist, Dave Meltzer, described his relationship with Vince McMahon and WWE at one point in time. In a recent interview on the Talk is Jericho podcast, Meltzer told Chris Jericho that his dealings with McMahon used to be good, and that WWE were forthcoming with information, especially during the company's dark periods.
"Whenever things got bad publicity wise, my relationship with Vince usually would get good. Steroid trial era, I talked with him fairly often. The company was really good with me as far as data, questions, anything: direct line to Vince. His secretary would give me answers to any question–for years."
But like all true love, one day it withered on the vine. Meltzer went on:
"Then it fell apart at one point and I would say that the reason was the war with WCW, and when they were starting to lose in the war, they wanted their side to be sympathetic."
Dave infers that relations are much cooler nowadays between the two because WWE no longer need potential positive coverage from Meltzer and The Wrestling Observer. When put on the spot by Jericho about Vince, Meltzer said:
"I don't know. When they don't need you they don't need you."… "I probably haven't talked with him in a couple of years. As far as with the company I email them for questions every day, every couple days, sometimes multiple times a day."
Jericho praised Meltzer in the interview, pointing out the fact that he has become more popular than many of the wrestlers he covers. When Dave gets mobbed by fans at the same venues where wrestlers perform, he insists he is a mere sports writer, who lucked in to pro wrestling:
"I'm glad I'm not a celebrity, because I couldn't do this every day."
(Interview transcription from Wrestlezone.)
Do you think the pro wrestling world would benefit from a better relationship between Dave Meltzer and Vince McMahon? Comment below, tweet @ us , or join the discussion on Discord!