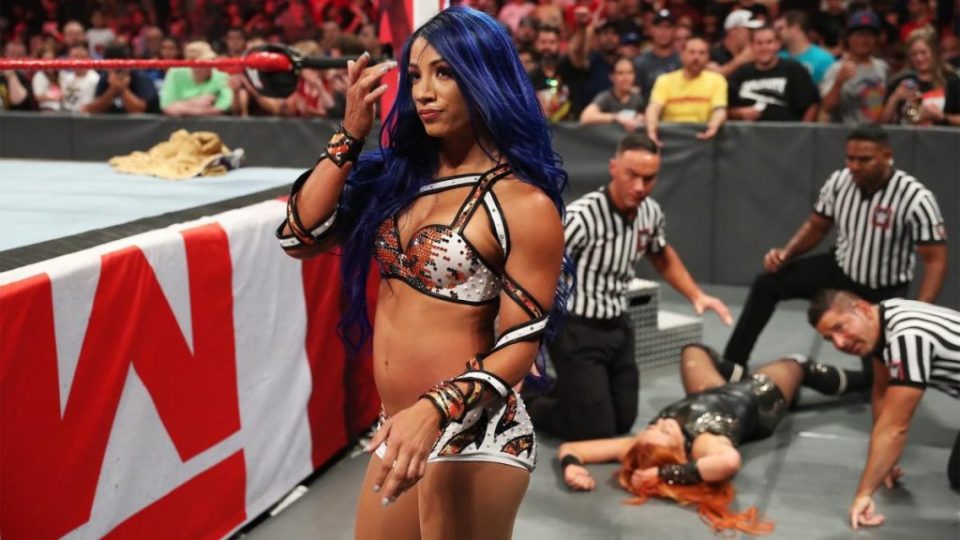 As Sasha Banks and Becky Lynch were making their way back to the ring after brawling in the crowd, a vile fan appears to have attempted to touch Sasha Banks as she returns to ringside.  In the video below, the fan appears to attempt to touch Banks' butt as she falls over the barricade.
https://twitter.com/TheNextBlGThing/status/1173622132082925570?s=20
After the video went viral, Sasha had this to say via Twitter:
I'm suing.
You hate to see things like that.  Fortunately, he did not make contact.  We've seen a trend of fans going too far with wrestlers.  Let's hope fans in the future can just keep their hands to themselves.