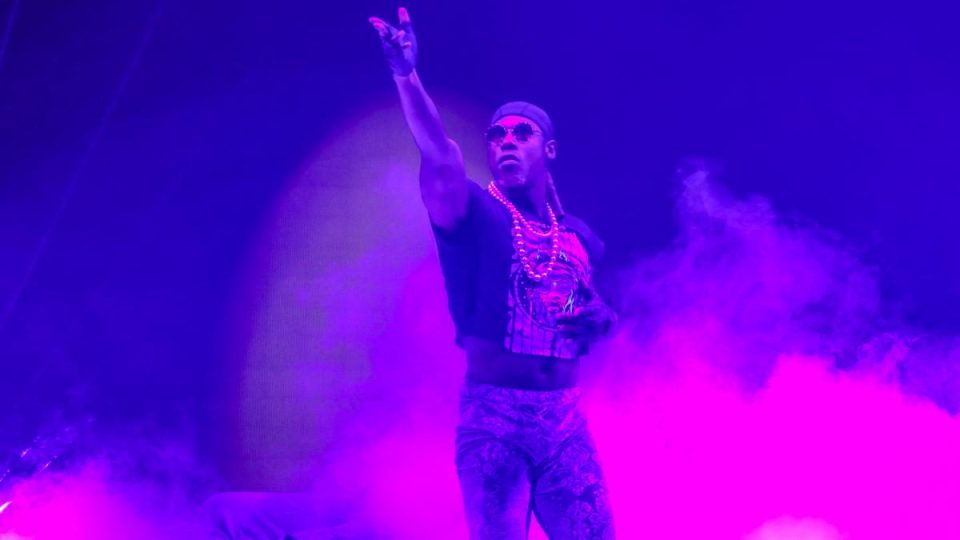 A fan who held up a sign reading "fire Velveteen Dream" on video during last night's SummerSlam event has been banned from the WWE ThunderDome.
Eagle-eyed viewers noticed the sign during the entrance of Sasha Banks prior to the Raw Women's Title match and also at other various stages.
Twitter user @RemingSteele has said he was the person who held up the sign, adding that WWE banned him from appearing in the ThunderDome.
Hey, @RemingSteele, ya did it! pic.twitter.com/LxPCJRyl7k

— ?️‍⚧️ Vaporwave Satyr Girl (VEE) ? (@VideoIsVideo) August 24, 2020
https://twitter.com/RemingSteele/status/1297696359450124288
From that image it's unclear whether it's a permanent ban or just that he was removed from that current session.
The reason for the 'fire Velveteen Dream' trend is that he was recently brought back to NXT TV despite allegations of sexual misconduct made against him. Triple H has said that WWE didn't find anything when investigating.