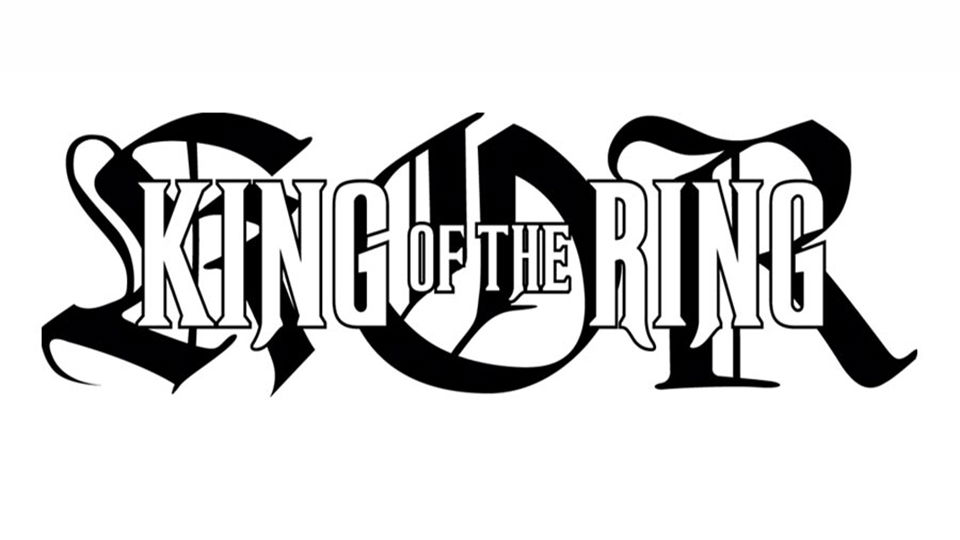 Just last week, eight-time NWA World Heavyweight Champion Harley Race tragically passed away in Missouri at the age of 76.
Apart from being one of the very best to step into the squared circle, Harley Race won the second-ever WWE King of the Ring tournament in 1986, defeating Pedro Morales in the tournament final.
This made us think back to the great King of the Ring tournaments in years gone by, and what they did to the careers of guys not only like Harley Race, but also Stone Cold Steve Austin, Triple H, Owen Hart and Brock Lesnar.
WWE has seemingly scrapped the King of the Ring tournament, with Sheamus and Wade Barrett, the last two winners in 2010 and 2015 respectively, doing very little after winning what was once a prestigious competition.
With all this taken into consideration, WWE should really consider bringing back the King of the Ring tournament. And if they do, this is how they should book it…
---
Introduction
With it being reported that All Elite Wrestling will be hosting "UK-friendly" pay-per-view events, I would not be surprised to see WWE hold a main roster special event from Great Britain.
With this being said, I see no better place for WWE to bring back the King of the Ring tournament than for a special pay-per-view event in London, England's Wembley Stadium. The event could be similar to those in Saudi Arabia, just with a lot less controversy.
Four weeks before the pay-per-view event, Triple H and William Regal would open Raw and announce the return of the tournament. They would say it will be an annual competition to be held when WWE visits Britain.
The show will feature 15 tournament matches, with 16 of the best wrestlers in the world taking part. However, no superstar who has already held a world championship throughout their WWE run can take part.
The tournament would consist of four workers from Raw, four from Smackdown and four from NXT, with the final participants consisting of two NXT UK stars and two competitors from 205 Live.
Because matches should start having stakes, and tournaments should be prestigious, qualifying matches should be announced. They would take place on TV, and would go as follows:
Raw:
Drew McIntyre def. Braun Strowman
Ricochet def. Baron Corbin
Cesaro def. Robert Roode
Sami Zayn def. Cedric Alexander
Smackdown:
Aleister Black def. Rusev
Ali def. Shinsuke Nakamura
Andrade def. Xavier Woods
Buddy Murphy def. Apollo Crews
NXT:
Velveteen Dream def. Tyler Breeze
Keith Lee def. Dominik Dijakovic
Roderick Strong def. KUSHIDA
Pete Dunne def. Damian Priest
NXT UK:
Tyler Bate def. Ilja Dragunov
Jordan Devlin def. Trent Seven
205 Live:
Chad Gable def. Jack Gallagher
Oney Lorcan def. Kalisto
---
Round One
Triple H and William Regal would once again kickoff the pay-per-view special from England. The 16 men in the tournament are known ad they won qualifying matches (BECAUSE THESE SHOULD BE A THING), but the bracket has not yet been revealed.
Triple H should say that William Regal, as a former King of the Ring himself, wanted to bring the tournament back to the UK, his home. Regal then would reveal that the tournament matches have a twenty-minute time limit.
To get the crowd hot, Regal announces the first match of the first round to be Pete Dunne vs. Tyler Bate.
While some people would argue that both men need to go further in the tournament, having an absolute classic going right to the time-limit as the first match between two Englishman would really set the tone for the evening.
Pete Dunne def. Tyler Bate
Buddy Muprhy def. Keith Lee
Cesaro def. Oney Lorcan
Velveteen Dream def. Sami Zayn
Andrade def. Chad Gable
Aleister Black def. Roderick Strong
Drew McIntyre def. Ali
Ricochet def. Jordan Devlin
In terms of angles, I would have Sami Zayn trash the British crowd, only for Velveteen Dream to defeat him relatively quickly. Although I like Sami Zayn, you do need one or two quick matches in the tournament to ensure the show doesn't overrun.
Buddy Murphy should beat Keith Lee with underhanded tactics, while Pete Dunne vs. Tyler Bate goes right to the wire, with both men pulling out all the stops to best their opponent.
---
Quarter-Finals
After all being successful in the first round, Andrade, Aleister Black, Ricochet, Drew McIntyre, Cesaro, Velveteen Dream, Buddy Murphy and Pete Dunne all progress to the second round.
Throughout the night, Pete Dunne continually has the longest match of the night, with his opponents seemingly being unable to put him away.
Pete Dunne def. Buddy Murphy
Drew McIntyre def. Ricochet
Cesaro def. Velveteen Dream
Aleister Black def. Andrade
Pete Dunne and Buddy Murphy should go be the longest match of the four, with Murphy looking incredibly strong in defeat, and Dunne looking like a resilient warrior.
Drew McIntyre should also be booked strong. Ricochet can bump like a mad-man for him and really put him over for the UK crowd.
---
Semi-Finals
In a rematch from Extreme Rules, Cesaro and Aleister Black should meet in the tournament semi-finals. Both men would have had tremendous showings so far, with Cesaro determined to get one back over the still undefeated Black following his loss months prior.
With regards to Drew McIntyre and Pete Dunne, the pair should have a real hard-hitting match, with McIntyre almost toying with a clearly exhausted and bruised Dunne.
Cesaro def. Aleister Black
Pete Dunne def. Drew McIntyre
Cesaro should get his win back over Aleister Black by pinning the former NXT Champion clean in the ring. He would then pull up a chair, and sit at ringside to watch Dunne vs. McIntyre.
McIntyre would really look like he has the match won. Following a ref bump, McIntyre should deliver a chair shot to Dunne, before waking the ref up who counts to three.
As McIntyre is celebrating, Regal should come down and say the great tournament won't be tarnished by cheating, he orders for the match to be restarted, which Dunne wins, going on to the final to face Cesaro.
---
Final
This match would have the UK crowd going crazy. By this point, anyone who doesn't know Pete Dunne, will realise just how much potential the man has.
Dunne and Cesaro would have a stellar match, with both men really trying to make their opponent look good. The hot crowd would buy into every near-fall, making the match even more engaging.
Pete Dunne def. Cesaro
After a great match, Pete Dunne would hit a Bitter End and put Cesaro away, winning the 2019 King of the Ring tournament. The tournament would introduce him to the main roster crowd in a big match, and set him up for a subsequent debut on Raw or Smackdown.
The tournament would also be a good chance to get over guys like Buddy Murphy, Andrade and Cesaro, as well as the under-utilised Drew McIntyre.
Triple H and William Regal would then come out from the back with a crown for Dunne. Regal would be visibly emotional, as would Triple H, who is reportedly a very big fan of "The Bruiserweight".
A battered Dunne would then sit in the throne as fireworks go off to close out the show. He would then debut on Raw the next week, challenging the Universal Champion Seth Rollins to a match in the near future.
Do you agree with how I have booked the return of the King of the Ring tournament in 2019? Let us know in the comments.