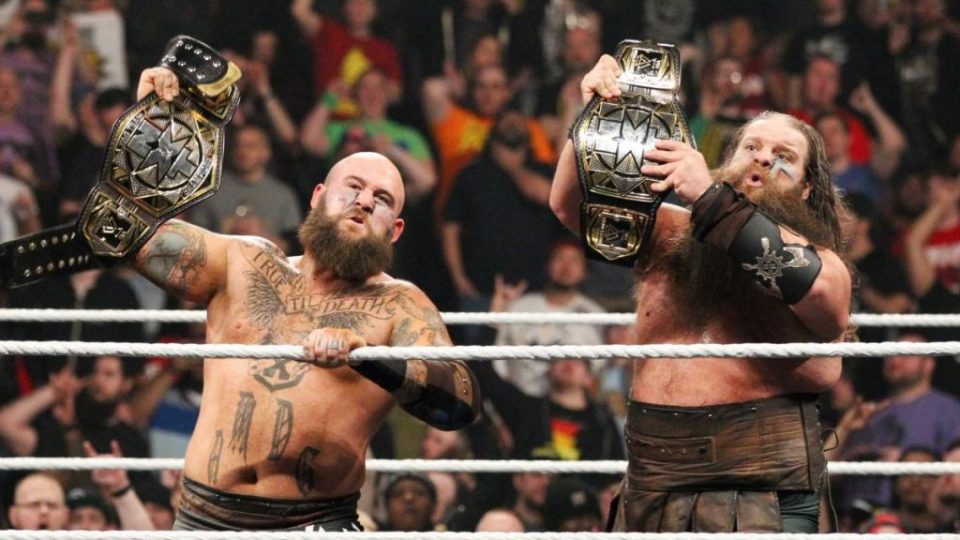 Ivar and Erik of the Viking Raiders, formerly Hanson and Rowe of the War Raiders made their main roster debut two weeks ago and are currently unbeaten on Raw. However, ever since their debut on the red brand, fans have been speculating what could happen to the NXT Tag Team Championships that they currently hold.
Well, it appears as if all has been revealed at the latest set of NXT TV tapings.
Ivar and Erik said they would vacate their titles as no team could beat them. However, Street Profits interrupted and a match was made for later on in the night between the two for the Raiders' tag titles. Everyone's favourite tag team The Forgotten Sons interrupted the match causing a double DQ.
However, Ivar and Erik bowed to the crowd after the match, leaving their titles in the middle of the ring. It appears as if this is the last we will see of the duo down in NXT, and they seemingly have relinquished their tag team titles.
WrestleTalk now has Radio! Enjoy new daily radio news bulletins every day at this link!