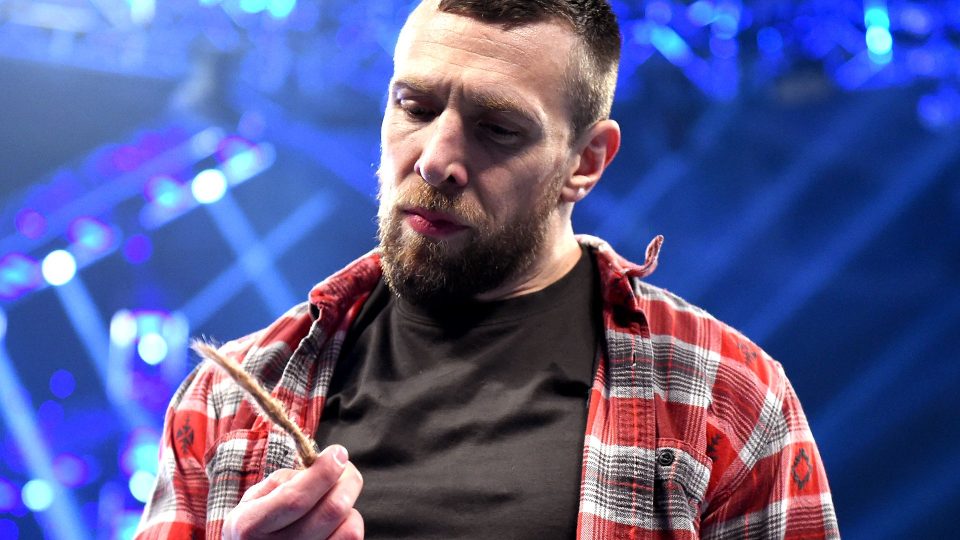 As of writing, the vast majority of WWE stars are currently quarantined in an Orlando hotel in the hope that it will limit the risk of any stars catching Coronavirus.
This was especially important to the company at this time, as Vince McMahon would not have wanted to risk the safety of any of the wrestlers set to appear at the pre-taped WrestleMania 36 which will air next weekend.
One of the biggest names missing from the 'Mania card is Daniel Bryan, and his wife Brie Bella has expressed serious concern over his safety after revealing he has an autoimmune disease and suffered from asthma when he was younger.
Speaking on the Bella Twins' podcast, Brie said:
"But, I have to say, my husband is still working and he's in Orlando right now and granted he's working, he has a job but it makes me really nervous. My husband has an autoimmune disease. He also fought asthma really bad when he was young. He was always sick when he was a kid and I'll admit, I lost sleep last night. I was kind of like, 'Mhm, I'm grateful my husband is still employed, but at the same time I'm really scared that he's just out there.' I just pray so much for him that he stays healthy and all that but it's like this weird tug of war."
Daniel and Brie are expecting their second child later this year, so the couple is taking extra precautions to ensure Brie doesn't contract the virus while pregnant.
"And I feel bad because he's over there and when he comes home, we're gonna have him be put up in a hotel and our Naturopathic, Dr. Jane, he's gonna kind of work with Bryan to see if we see symptoms before he comes home to Bird and I. That could be weeks, and when he left yesterday or the day before, I was just like, 'It could be three weeks until I see you' and it's just sad but thank goodness for technology, FaceTime and all that."
The vast majority of serious Coronavirus cases are people with underlying or previous health issues, so hopefully Bryan can avoid the virus at all costs.
Everyone at WrestleTalk sends their best wishes to anyone who has been affected by this horrible virus, and we urge everyone to listen to medical advice.