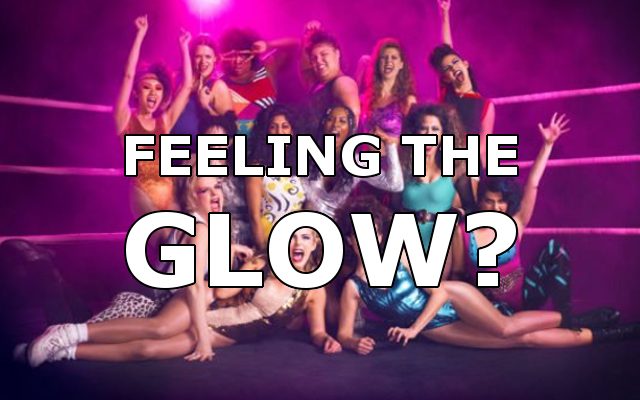 TBS, the American cable channel once responsible for the broadcasts of several wrestling promotions throughout the 70s, 80s, and 90s (including WWF and WCW), has announced that real-life wrestlers will meet the actors from Netflix's GLOW series in an upcoming episode of Drop the Mic. Tapings for the show will take place this Sunday.
.@BellaTwins + @CarmellaWWE + @AliciaFoxy + more confirmed for upcoming "Pros vs. GLOW" edition of Drop The Mic. https://t.co/WZJC1v0GWy

— Headline Planet (@headlineplanet) March 12, 2018
Drop the Mic brings celebrities together to compete in 'rap battles'. Yes, it can be as bad as it sounds, but it isn't always awful.
Nikki Bella, Brie Bella, Carmella, and Alicia Fox will carry the WWE flag into battle, while Kate Nash, Jackie Tohn, Sunita Mani and Britney Young will appear on behalf of GLOW.
https://www.youtube.com/watch?v=AZqDO6cTYVY
The acclaimed series revolves around the creation of the 'Glorious Gorgeous Ladies of Wrestling' – a real female wrestling promotion formed in the mid-1980s. For those that know the story of the actual GLOW, the show takes a lot of liberties, using only the vaguest connections. It by no means hinders the series, however, which is great fun for any wrestling fan.
You can also play 'spot-the-wrestler' while you watch, with cameo appearances from Johnny Mundo/Impact/Nitro/Morrison (depending on which day of the week it is), Chavo Guerrero, Carlito, and many others – including a recurring character played by Kia Stevens (Karma for the WWE faithful).
#WWE vs. #GLOW Themed Episode To Air On TBS' Drop The Mic Showhttps://t.co/0C3kYwzXKT pic.twitter.com/xPA9c7gJBG

— SEScoops (@sescoops) March 13, 2018
The news of the tapings was confirmed through retweets by some of the women taking part, including Alicia Fox and Carmella. Let's hope they've been getting some help from an early 2000s John Cena, for nostalgia if nothing else.