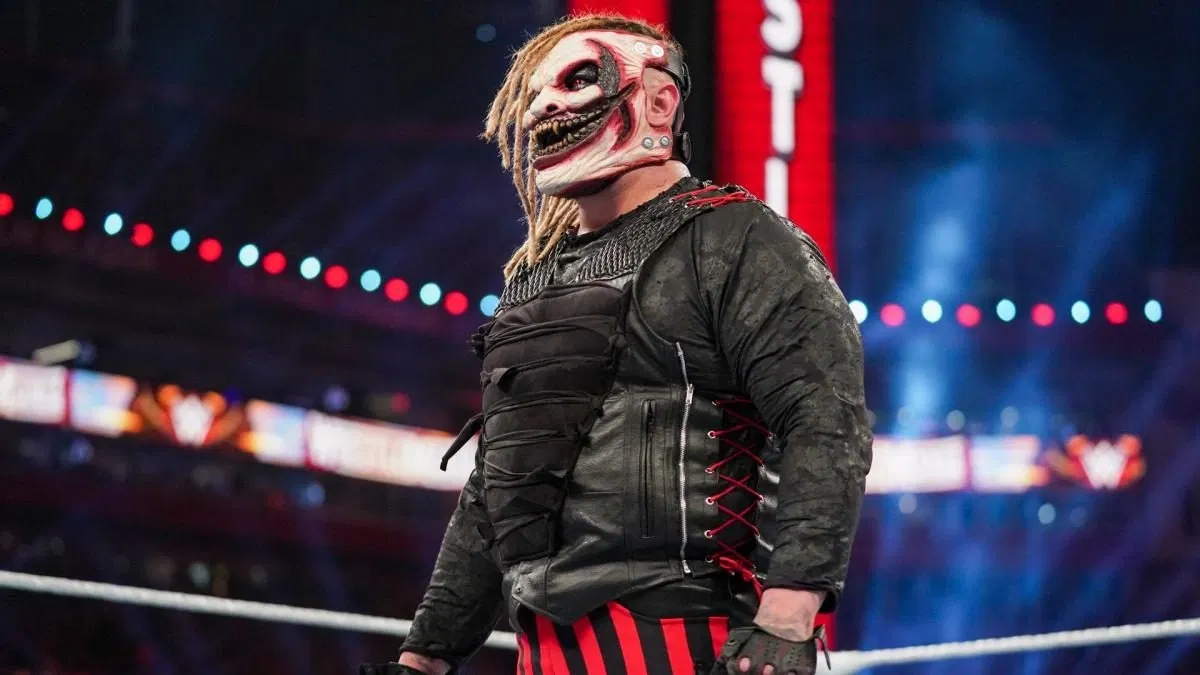 Concept artist Kyle Scarborough has fuelled speculation about Bray Wyatt's potential WWE return.
Following Triple H taking over WWE creative, many fans theorized that Bray Wyatt (Windham Rotunda) would be rehired following the change in management.
Some speculated that WWE dimming the lights and playing Jefferson Airplane's 'White Rabbit' in the arena during a commercial break on the September 16 edition of SmackDown was a hint that Wyatt will soon return.
Kyle Scarborough, the man who designed the original concept art for the Fiend's mask and props, has now taken to Twitter with an eerie image of an individual wearing a mask of… you guessed it, a white rabbit.
There has also been indications that 'White Rabbit' could be a nod to one of Karrion Kross' previous non-WWE gimmicks. Following claims that he was trolling fans, Scarborough tweeted:
I've drawn @realKILLERkross before too, if you want to assume my work is trolling. 🤷‍♂️
Anyway, just remember what the dormouse said.
The former Universal Champion was released in July 2021, last wrestling for WWE at WrestleMania 37 that April, against Randy Orton.
Wyatt has reportedly had recent talks with WWE. You can read more about Wyatt's contact with WWE right here.
F̷̤̱͈̠̱͊̉́͘ͅȩ̸̢̧͕̗̺̥̝̟͓͗̄̈̾̊͛̍̆è̴̛̳̝̘̱̹̇̎͆̓͊̂ͅd̷̤̟̜̖̯͔͎̅͂̓̌͐͗̕ ̵̛̱̞̘̅͐̇ÿ̵̡͚̫̤͍͈̱͍̫̞͊͝ơ̴͖̊̓̊̒́̑̌̉̚͜u̴̝̘̤̙̹̖̰̬̾͗̓̌r̸͉̠̘͉̰̜̿̓̆͆́ ̴̧̺̹̥̫̤͍̦̺̮́͝͝H̴̡̥̥͇͙̬̼̆̈́̓̽́̾͗̈́̓̓e̸̟̲͌̒͂͂̊͝a̸̯̲̻͈̎͠ḑ̵̛͍̺̖̗͓̥̜̟̺̉ pic.twitter.com/z6hUskTw2P

— Kyle A. Scarborough (@ScarboroughTWTC) September 18, 2022
Check out WrestleShop.com for all your favorite WrestleTalk merch, the WrestleTalk Magazine, wrestling shirts for grown-ups, and more!