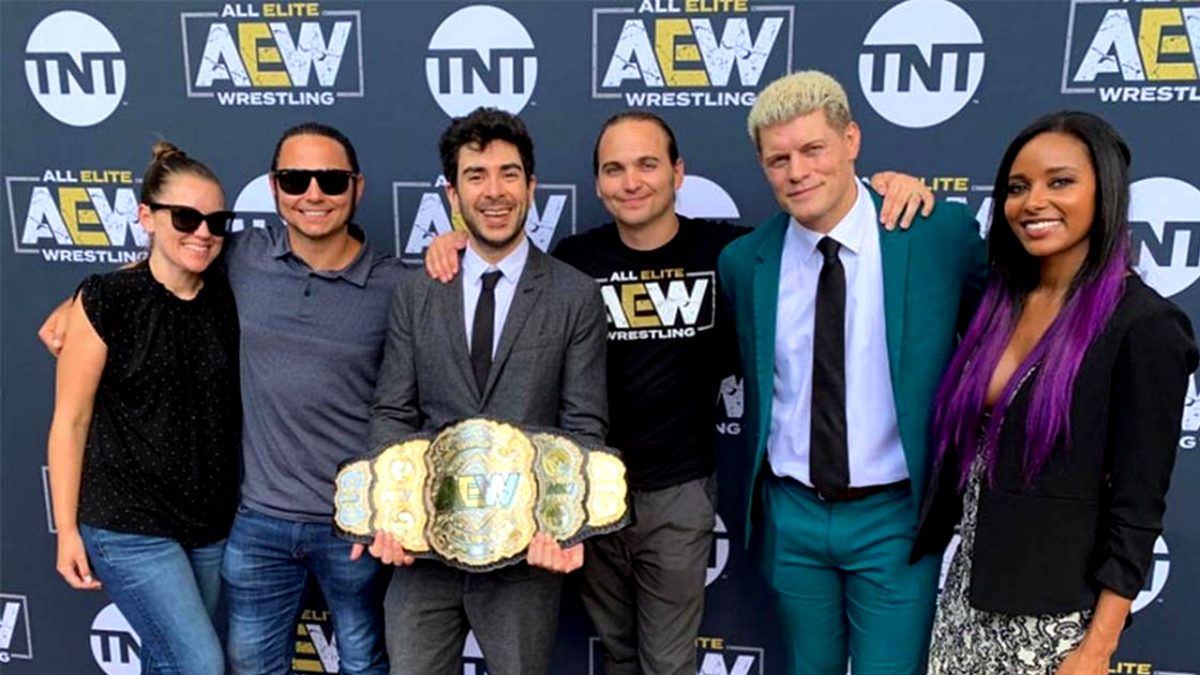 AEW made the shock announcement earlier today (February 15) that both Cody Rhodes and Brandi Rhodes are no longer with the company.
Cody had been a free agent for several weeks, and it was reported talks between himself and AEW were ongoing. However, it seems as though these talks broke down, and Andrew Zarian has some information as to why.
Speaking on Josh Nason's Punch-Out, Zarian mentioned there was a significant financial dispute between Cody and AEW. He said:
"For this story specifically, the rumblings started last week. So whatever happened, Friday, I started getting messages from people asking if I knew anything about this.

"This was coming from the AEW camp that there was a major contract dispute. They could not come to terms on an agreement. There was a big mis-match as far as the financials go between AEW and Cody.

"On Saturday, this was downplayed totally, and they were saying, 'No it's not that big of a deal, everything is fine, everything is fine'. Yesterday, about, I wanna say about noon eastern, I started getting bombarded with questions and speculation, and some people were saying it could also be a work.

"Somebody called it the 'Cody-Vortex' to me. I don't know what that means. They were in a 'Cody work/shoot vortex' – I guess maybe he does this a lot? I don't know, I know nothing beyond that. To me it was 50/50, some people thought this was just a storyline and they were trying to swerve everybody, and other people thought that this was legitimate.

"I did get a call from somebody within WWE that would have knowledge on this and they said that Cody's camp has been in contact with them over the last few days."

If you use this transcription or any portion of it please credit WrestleTalk.com and link to this page
Zarian continued by saying there were other factors involved in the decision, but he isn't in a position to talk about those.
As Zarian mentioned, Cody's team has reportedly been in contact with WWE officials, so a return to the company could very well be on the cards.
To make sure you stay updated with all the latest wrestling news, add WrestleTalk.com to your Google Discover feed and follow us on Twitter!