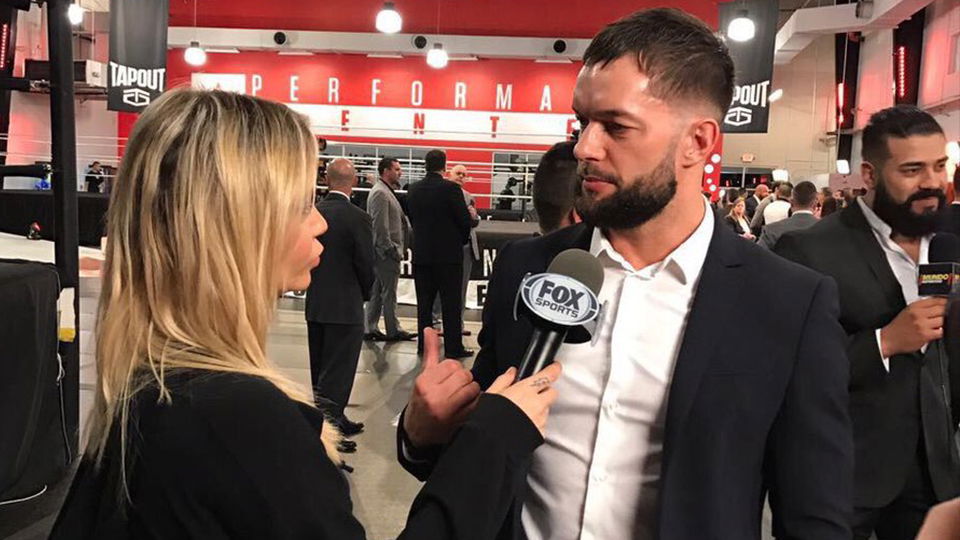 We just love a good body art / haircut / makeover story here at WrestleTalk.com and Finn Balor is the latest to come up trumps thanks to a new tattoo.
Balor and his new fiance, Fox Sports Mexico host Veronica Rodriguez, both got matching tattoos over the weekend, which Balor shared on Instagram:
https://www.instagram.com/p/B0M-ZqmBXLc/
The tattoo lists a date (July 21 last year) and coordinates, suggesting the ink represents the date and place where the two first met.
Balor drunkenly revealed his relationship with Rodriguez prior to this season's Champions League final in Madrid, spilling the beans during an interview with her outside of the ground:
Have a drunk Finn Balor enjoying the #UCLfinal ??? https://t.co/lpN8mQBCct

— Just Talk Wrestling (@JustTalkWrestle) June 1, 2019
Balor later confirmed the relationship with Rodriguez via an Instagram post picturing the couple clowning around prior to the match:
https://www.instagram.com/p/ByLPXwWhKDz/?utm_source=ig_embed
According to reports, the pair were engaged earlier this week.
Balor is currently scheduled to battle Bray Wyatt at SummerSlam next month before taking two months off on sabbatical.