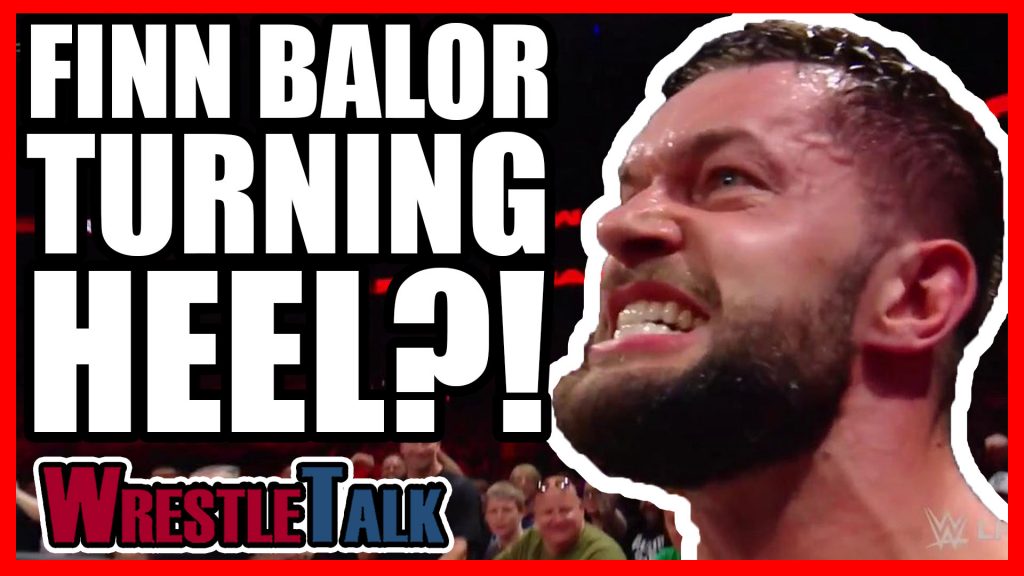 Bizarro-land, Canada
Welcome to Monday Night Raw, live from Bizarro-land, Canada. Where the crowd cheer who they usually boo, and boo who they usually cheer. These fans are completely unpredictable. I mean, who could possibly foresee they'd cheer three fellow Canadians, and boo Roman Reigns?
Roman opened the show by moaning that he's not Universal Champion – which WWE is now admitting he should be given the botched steel cage finish at Greatest Royal Rumble. Samoa Joe then appeared onscreen to call out Roman for failing again, which is crazy because he's a SmackDown star and-Backlash is this Sunday. This is a go-home show for Backlash. I forgot that was a thing.
Then out came Canadian Jinder Mahal, followed by Montreal hometown heroes Sami Zayn and Kevin Owens – who not only played up to the crowd, they literally spoke their language by cutting promos in French. Shockingly, everyone cheered when they attacked Roman.
Bobby Lashley ran down for the save – which very few people cared about – and then out came Braun Strowman! Yeah, Braun! Get these hands! Wait a second… don't Braun and Roman hate each other? Like Roman literally tried to murder him last ye- oh my god, Braun just throw Sunil Singh out the ring! Braun's great!
A six-man tag between them all was booked for later in the show.
Elias beat Bobby Roode
Elias declared himself the winner next when Bobby Roode 'injured' his throat – his throat apparently being in the middle of his chest.
Authors of Pain beat Jean-Paul & Francois
The Authors of Pain murdered the most Canadianly named local wrestlers ever Jean-Paul and Francois. AoP cut a shouty promo afterward. I much preferred them never talking.
Finn Balor Likes Seth Rollins' But
Seth Rollins had his 'You Deserve It' chant interrupted by Finn Balor next, who asked for a title match tonight. Seth replied: "I've got The Miz at Backlash this Sunday, but…"
pausing long enough for Finn to say these exact words: "I like that 'but'."
Which is hilarious because… I forgot Backlash was this Sunday again too.
Both men then scuffled with the Miztourage, before Finn ingeniously attacked Seth from behind. It's a mean, cynical streak that Balor's character has been lacking, which was completely undermined by Seth smiling like it's all just friendly bantz.
Ruby Riott beat Sasha Banks
Ruby Riott beat Sasha Banks in an entertaining bout, with Sarah Logan and Liv Morgan interference. Where was Bayley help her? I honestly don't care.
Alexa Bliss: A Moment Of Bliss
Alexa Bliss bravely shared another story of Nia Jax's bullying next. Apparently, Nia would make fun of Alexa's vertical base, making a big deal of the height restrictions on the mad teacup ride at Disney World. It's a cup, Nia. You just sit. In a cup. AJ Styles needs one of those.
Deletor Of Worlds
The new tag team champions Matt Hardy and Bray Wyatt officially declared themselves the Deletor of Worlds in a backstage promo.
Bobby Lashley, Braun Strowman & Roman Reigns beat Sami Zayn, Kevin Owens & Jinder Mahal
The six-man tag was ingeniously built entirely around Braun's hot tag – which is a great way to continue Strowman's momentum. Lashley and Reigns were just window dressing, while the heels were just there as Strowman fodder. Unfortunately, Kevin Owens ate the pin in his hometown. A fun match, but rather pointless.
No Way Jose beat Baron Corbin
Titus Worldslide cost Baron Corbin his match against No Way Jose by pretending to fall over again. If WWE really sees Baron as a future main eventer, why's he being booked like this?
Natalya beat Mickie James
Natalya beat Mickie James in a three-minute match with Ronda Rousey chasing Alexa Bliss around the ring. Nia Jax then scared Bliss off the ramp – wasn't Disney World enough, Nia?! – and then raised Rousey and Natalya's hands…after a brief stare of tension.
McInDolph Promo
Drew McIntyre and Dolph Ziggler cut a promo on their phone, topless. In their hotel room. Nothing weird about that.
Seth Rollins beat Finn Balor
And then came the terrific main event. Rollins and Balor work together so well, and they're smart enough to add a new wrinkle to previous spots in each TV outing they have. Seth blocking Finn's high kick, Balor hitting the Falcon Arrow on Rollins. The in-ring action was superb, which Seth eventually won with a single Curbstomp.
But most interesting was Finn's trash-talking. He seemed angrier than usual, a little more heelish – especially with how he attacked Seth from behind earlier on.
I know 'heel turn' theories or teases in WWE rarely come to pass, but the post-Superstar Shake-up Raw is rather light on top, main event bad guys. A turn for Finn could be enough to catapult him into the main event.
Despite a fantastic crowd, though, overall this was a lackluster episode. And with a thinned roster, and its top title likely missing until Money in the Bank, the next few months of Raw do not look promising.
This week's Raw is-And it's Backlash this Sunday! I forgot it's go-home show again. This week's Raw is poor.