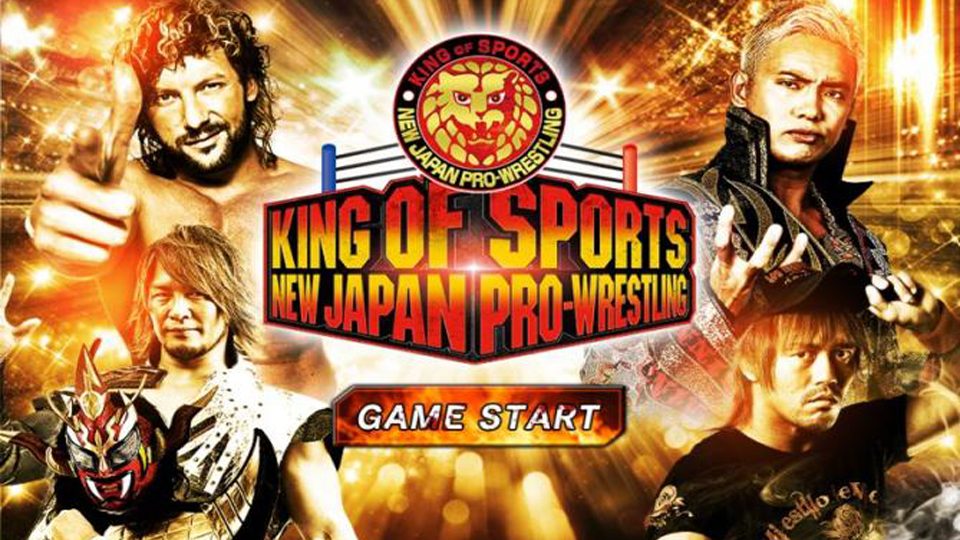 It's no secret that New Japan Pro Wrestling has been aggressively expanding its global influence over the past year. The promotion is now seen by many to be WWE's primary competitor on the world stage. Yesterday, the company took one more step in expanding its brand with the launch of the King of Sport mobile game.
This is not the only wrestling mobile game out there, though; so we decided to see how King of Sport stacks up to the competition.
The Gameplay
King of Sport handles uniquely compared to the other games on the market. While some games, such as WWE's Mayhem rely on fast-tapping action like most mobile fighting games, countless others simply re-purpose matching or card gameplay in a wrestling package. NJPW's offering, however, has a unique set of game mechanics.
We experienced this firsthand, following the journey of our creation, Will R. Esltalk, to become the new King of Strong Style.
The most basic gameplay has three move types – strikes, throws, and submissions – which overpower each other in a rock-paper-scissors style. However, the simple premise goes to much greater depths, with player style, training, and other factors affective moves' strength.
The scoring system is where King of Sport's design shines. This game recognizes that you're a performer – so your main goal is to get over with the crowd.
Winning helps with that, sure. But you will earn more rewards for a loss in a long match with plenty of near-falls than you will for coming out on top in a squash.
Hmm… maybe that focus on the crowd explains the success of the NJPW World streaming service. Can listening to fans really be a good idea after all?
Is it Really Free?
Nearly the entire mobile market advertises itself as being free-to-play. At the same time, these games are infamous for locking any quality content behind paywalls.
Surprisingly, King of Sport takes a moral approach to monetization. Players under 16 simply cannot spend real money on the game. Those between 16-20 are limited in how much they can purchase monthly.
Progression in the game's campaign can be slow without paying, absolutely. (A single injury could set you back an hour of waiting for your wrestler to heal.) But the game's economy avoids the more predatory practices that have major game publishers under fire. King of Sport is most definitely not pay-to-win.
The Verdict
Western fans unfamiliar with New Japan Pro Wrestling need not be intimidated by King of Sport. Approachable game mechanics and a lengthy campaign taking the player from facing randomly-generated jobbers to the likes of Kenny Omega make the game worth a try for casual fans and die-hards.
Some may be turned off by slower mechanics than other mobile fighting games, and most may find it more enjoyable across multiple small sessions than in binges, especially those without much budget for mobile gaming.
NJPW: King of Sport is available on Android and iOS. Console gamers can always take consolation in Bullet Club and Chaos costumes for the cast of Tekken 7.
Related Content:
Will you be playing New Japan's new game? Or do you have another favorite? Let us know in the comments below or on Twitter here. You can also join us on Discord to chat with Oli, Luke, the magazine team, the website writers and each other here!