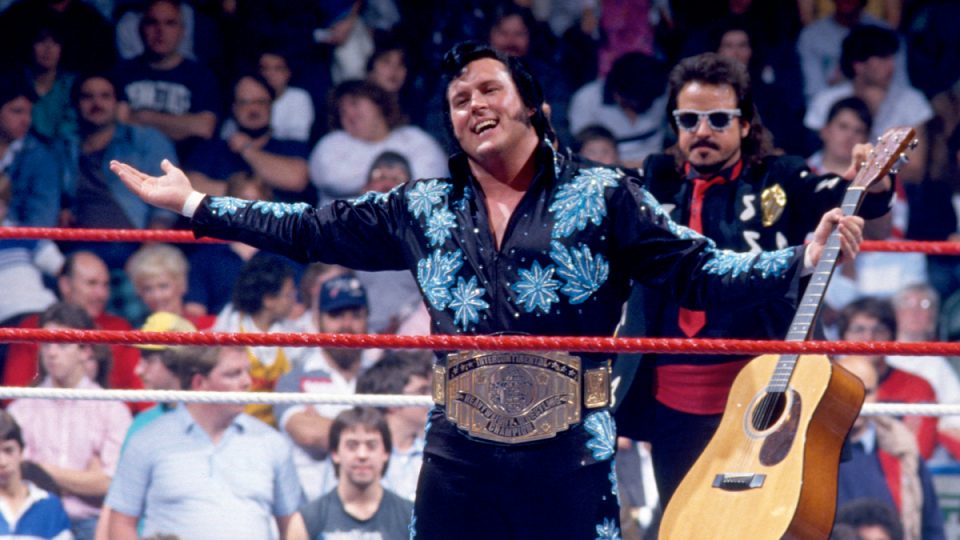 There is a fascinating story in the latest issue of the Wrestling Observer Newsletter about the origins of the famous star ratings system that WON scribe Dave Meltzer has since become synonymous with.
Contained within the piece was the shocking revelation that the first six-star match was not awarded by Meltzer at all but rather by dirt sheet originator Norm Dooley.
Dooley created a newsletter called Weasel's World, which was the first to use star ratings. The idea for the system actually came from Jim Cornette, who suggested that giving out stars like movie reviews did would offer more variety in the match reports.
It also worked as a quick and easy way for readers to see at a glance what was good and bad.
The system started with a cap of four stars until Dooley smashed his own scale after seeing a Jerry Lawler vs. Terry Funk match in Memphis that far surpassed any of the other four-star matches he had seen.
Dooley rated the match five stars, which was the first five-star match in history, setting the precedent that the scale could be broken.
Meltzer adopts the system
Although Meltzer incorporated the system into his Observer he has always attested that he does not put as much stock into the ratings as his readers do.
He views them more as a time saver. A quick way for him to determine whether something is good or bad when people contact him about matches he needs to see. He uses them to offer the same service to readers but considers the review of the match itself to be far more important.
Meltzer awarded six stars for the first time in 1989 for a Ric Flair vs. Ricky Steamboat house show match, long before he doled it out again for Kenny Omega and Kazuchika Okada's groundbreaking collision at Wrestle Kingdom 11.
Even so, that was not the first time six stars was awarded.
Smashing the scale
Dooley actually gave the scale-breaking rating to a 1981 match from Louisville Gardens pitting Bill Dundee and Dream Machine against Kevin Sullivan and Wayne Farris (Honky Tonk Man).
Meltzer was at least the first person to go beyond six stars though, right? With the Dominion battles between Okada and Omega this year and last having received ******1/4 and ******* (seven!) stars respectively?
Nope.
The week after dishing out six stars, Dooley smashed the scale again for a follow up eight-man tag match featuring the same teams plus The Nightmares and Jerry Lawler and Dutch Mantel.
According to Dooley the match was absolutely wild, with big bumps on the outside of the ring, down the stairs and from the bleachers.
So for all of those people who moaned about the scale being broken last year, sorry, but it has been broken for over 35 years.
[totalpoll id="38217″]