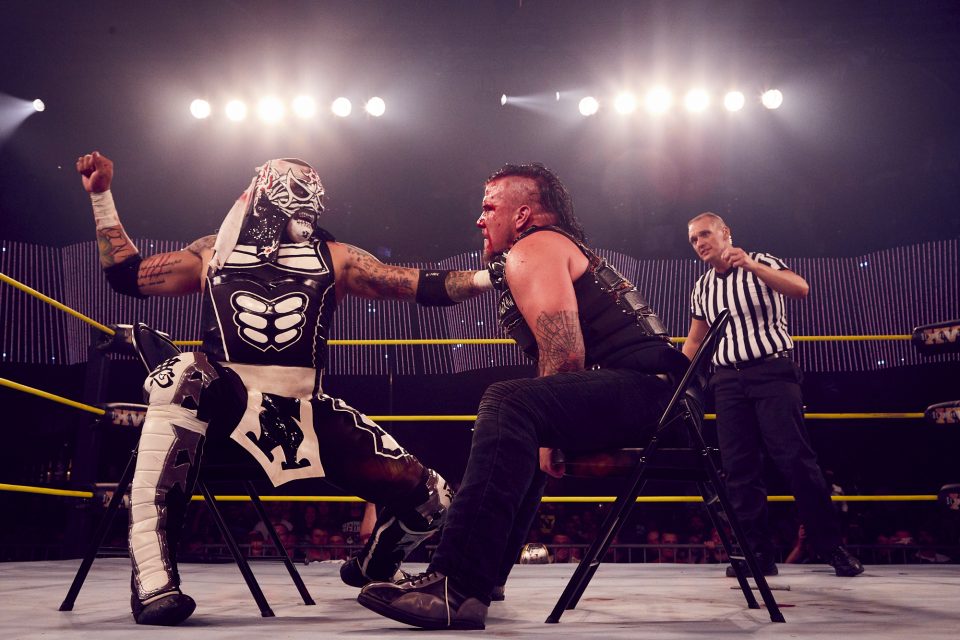 IMPACT fans rejoice! Not only after we just four days away from Christmas, but you're getting an extra present under your Chris Masters tree.
Fite, the only UK TV Network dedicated to combat sports will be spreading good will by bringing fans all of IMPACT's biggest shows of 2018.
Fite released the below statement:
Fight Network UK, Britain's only TV channel dedicated to complete coverage of combat sports, today announced it will air all three IMPACT Wrestling pay-per-view events from 2018 – allowing fans in the UK and Ireland to watch them for free.

The critically acclaimed Redemption, Slammiversary and Bound For Glory events will air on
Sundays over the next month on Fight Network UK, starting on Sunday December 30. All three
shows have been riding high in end-of-year polls and have been touted by media and fans as
being among the best in IMPACT Wrestling's 16-year history. They feature international wrestling
superstars, including IMPACT Wrestling World Champion Johnny Impact, Knockouts Champion
Tessa Blanchard, Tag Team Champions LAX and Wrestler of the Year 2018 Sami Callihan.
Fight Network UK broadcasts on Showcase TV starting from 9pm every night.

This PPV giveaway is to celebrates the upgrade in Fight Network UK's position on the SKY EPG and its
return to Freesat. Fans in Britain and Ireland can watch Fight Network UK on SKY channel 192
and Freesat channel 161 from Monday January 7, 2019. Until then it can be viewed in its old
home of Sky Channel 455.

The broadcast dates of the IMPACT Wrestling events on Fight Network UK are:
Sunday December 30 at 11 p.m. – Redemption 2018 on Sky 455
Sunday January 6 at 11 p.m. – Slammiversary 2018 on Sky 455
Sunday January 20 at 11 p.m. – Bound for Glory 2018 on Sky 192 / Freesat 161
So there you go, you won't have to worry about what you're going to do on your Sunday nights in January.
Sit down, relax, and then scream at the television with your loved ones as you watch some top notch graps.