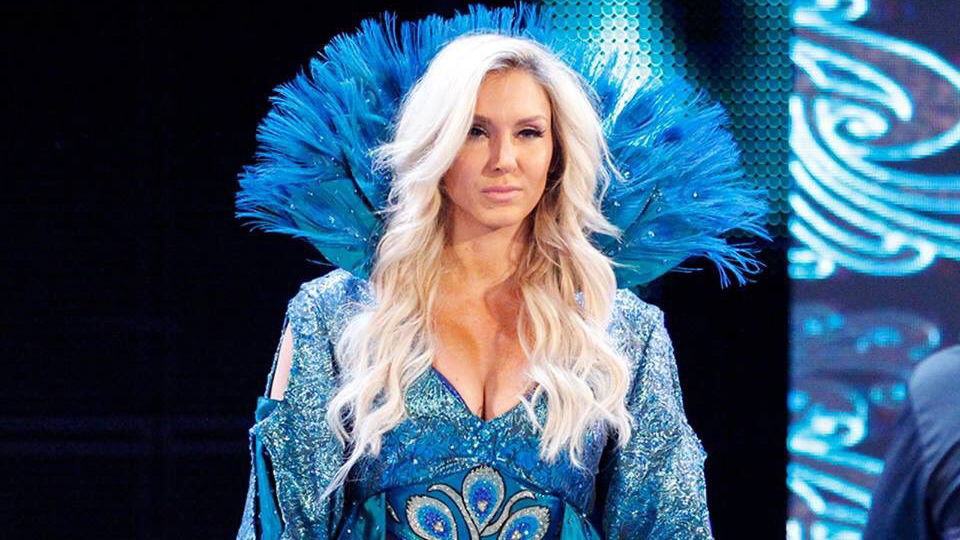 In recent interviews with Chasing Glory with Lilian Garcia and Newsweek, Charlotte Flair discussed her rivalry with her former best friend, Becky Lynch.
In the Chasing Glory podcast, Charlotte claims that she is enjoying her feud at the moment. Because she and Becky are real-life best friends, Charlotte believes that they could bring the best out of each other in the ring.
"Anytime you can find yourself in a meaningful storyline you run with it. I have been in so many great storylines, but I think the fans are really sinking their teeth in this one. Even though Becky Lynch and I have had the opportunity to wrestle each other, this time the dynamic is different, which makes it even more exciting."
Although Charlotte's role in the rivalry is a babyface, fans have notably booed her throughout the feud. When asked about the negative reaction, Charlotte claims that it was better than having no reaction at all.
"Honestly, if I wasn't getting a reaction then there would be a problem. Whether I am getting cheered or booed, you are here to make the audience react. I don't look at it as a negative. I look at it as the fans are invested in the story."
Charlotte was flattered when she was informed that fans were comparing her rivalry with Becky with The Rock and Steve Austin. However, she claims that it is due to the strong chemistry she has with Becky.
"People talk about this being one of the greatest feuds of all time. I don't want to sit here and say that I don't see myself as The Rock, but I don't see myself as Steve Austin. I do think that the fan reaction that we are getting is because of these two dominant stars are going at it, and the chemistry, the attitude, and the presence is why they are saying that."
In an interview with Newsweek, Charlotte was asked whether or not the Last Women Standing match for WWE Evolution was the proper progression for the feud.
"It was the only direction that would make sense with the brutality of what happened on SmackDown. And it's perfect for the story between two best friends.

"I wanted to continue the feud there because we have a story. When you look at your favorite rivalries, it's not about the match it's because of the story. And everyone understands or can relate to two best friends not getting along and us fighting for the same thing.

"And for the first ever stipulation match is a big deal. Yea, I wanted it to be Becky because I felt it's that heated."
https://www.youtube.com/watch?v=4TezwU7Hccs&t=38s
Charlotte was asked whether or not there were similarities between her current feud with Becky and her previous feud with Sasha Banks. Charlotte claimed that she wished she could redo her rivalry with Sasha because she is a different person now than she was back then.
"I felt I could fight Sasha forever. And I still say that to this day. We've always had that chemistry, but it just takes that spark, you know? And now I can look at this fight with Becky and can say we can fight forever. And to me it has a lot to do with me being a better talent than I was when I first started.  I wish I could redo the Sasha feud because I feel like I can do things so much better because I learned so much."
When asked who she would have wanted to face in Evolution if she did not have her current storyline, Charlotte chose former WWE Women's Champion and Hall of Famer Lita.
"I say this because she was a mentor when I first debuted on the main roster. She brought out a lot in me and taught me a lot so having the opportunity to face her with the same tools that she gave me would have been—I hate to use this word—magical."
Charlotte also talked about her plans are after Evolution and whether or not she would consider having a feud with Ronda Rousey. Flair was impressed with what Ronda has done during her short time in WWE, but claims that she is currently focused on Evolution and stealing the show with Becky.
"I can't say that I don't envision having a match with Ronda, but only because I'm so impressed with how far she's come. Just because you're MMA doesn't necessarily mean you're going to be good at this. She's passing everyone's expectations, or at least mine. So I would like the opportunity to face her. But no, I'm focused right now and Evolution is going to be a night for the ages."
What do you think about the progression of Lynch and Flair's rivalry? Let us know in the comments below.