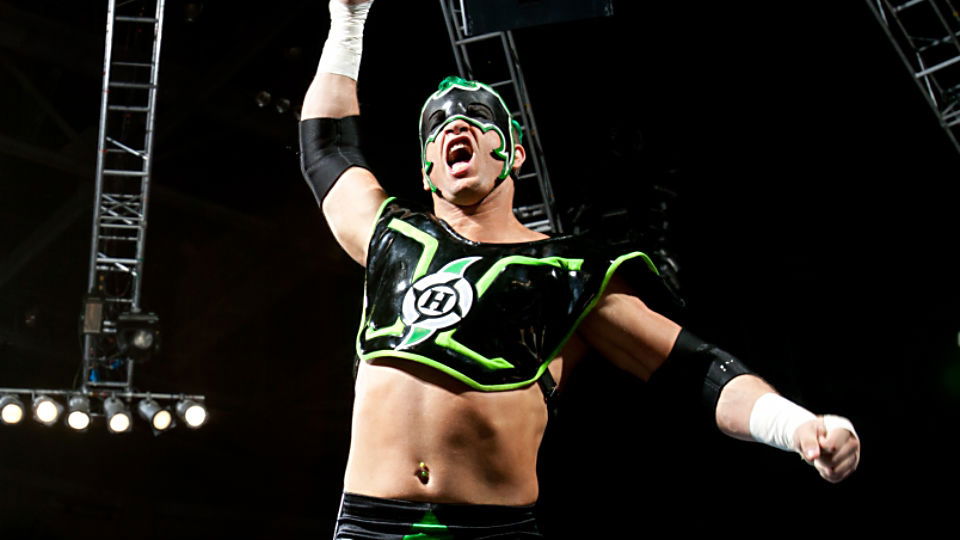 Former WWE Cruiserweight and Tag Team Champion Gregory Shane Helms, otherwise known as The Hurricane, has taken to Twitter and said that at the weekend, he has his last scheduled match, which may turn out to be his last ever.
This Sat is my last scheduled match and may in fact be my last match ever. If that's the case … THANK YOU to everyone that's ever watched and supported me. I did my best. pic.twitter.com/UqrhzmuB3t

— Hurricane Helms (@ShaneHelmsCom) April 25, 2019
Hurricane Helms performed for WWE between 2001-2010 and was part of some of the best comedy segments in the company put on during that period. After some time with Ring of Honor and TNA, Helms returned to WWE at the 2018 Royal Rumble, appearing in the men's match before being quickly eliminated by John Cena. It was announced at the beginning of 2019 Helms was once again contracted to WWE, but this time working as a backstage producer.
Issue 9 of WrestleTalk Magazine is available NOW worldwide. Order your print or digital copy or subscribe to the next six issues at this link