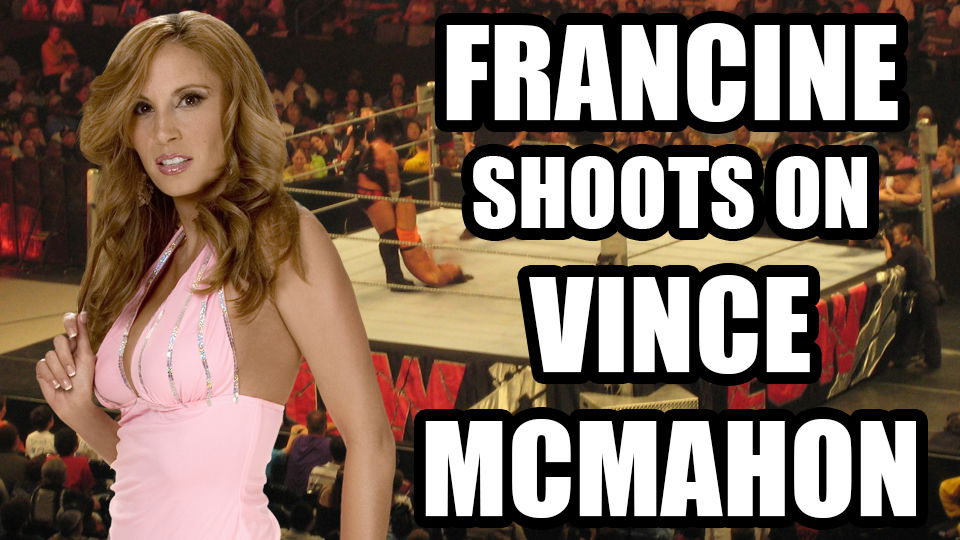 In a brutally honest interview given to Shane Douglas and the Two Man Power Trip podcast, former ECW mainstay Francine shared some of her worst times working for WWE. In particular, she zeroed in on Vince McMahon, whom she says did not work with her the same way Paul Heyman did. Francine, who served as the valet to ECW's top heel, 'The Franchise' Shane Douglas, had difficulty adjusting to WWE's image-conscious brand, and felt she was simply not being used. She reveals:
"I just wanted to take everything. If the guys wanted to give me their finishers, I wanted to take them." Yet, she was told, 'We don't do that here. We're not in the business to beat up women.' "Oh my gosh, I'm in the wrong [company]. What company am I in? I took this job, they told me I was doing everything I did for ECW, but man was it different. I valued and appreciated my time in ECW for sure because we worked. We all worked…When I worked for WWE I was sick to my stomach on the plane, and when I worked for ECW I couldn't wait to land."
At one point, Francine asked for her release, but met resistance from both McMahon and John Laurinaitis (Ace):
"I was talking to Johnny Ace in his office and I was crying and I was begging for my release. Johnny said they weren't giving me my release and I was like, Johnny, please, you're not using me and I am not happy so he must have went to Vince. He (Vince) pulled me from line and we start walking and he says, 'You know, you're a beautiful girl and beautiful girls are a dime a dozen. I have no idea what you can do.' I looked at Vince, and I am not lying when I say this, but I looked at Vince and I said, 'Didn't you buy our tape library?' He just looked at me as if to say, 'I didn't watch it.'"
(Video may contain course language)
The woman once called 'the Queen of Extreme' during her ECW days also lamented the treatment of her fellow ex-ECW colleagues. According to her, after ECW's collapse, everyone hired by WWE was willing to work hard for their new employer, but just were not given the chance.
"I didn't get it. We would literally just sit in catering and stare at each other and say, 'I wonder when we are getting released.' That is what we said every week. It was brutal."
'The Head Cheerleader' Francine appeared as the surprise guest for this podcast, and her interview also includes stories about how she got started in ECW, taking bumps, and her positive relationships with Paul Heyman and Shane Douglas. She also took a moment to comment on the WWE Network's use of muzak over ring entrance themes, like Sandman's "Enter Sandman" by Metallica, and Shane Douglas' "Perfect Strangers" by Deep Purple (which was essentially her theme as well).
Do you remember, remember her name? As she flows through your life? Share your memories of Francine in the comments, or tell us why WWE neglected to use former ECW talent way back when. You can tweet @ WrestleTalk_TV and join us all on Discord!