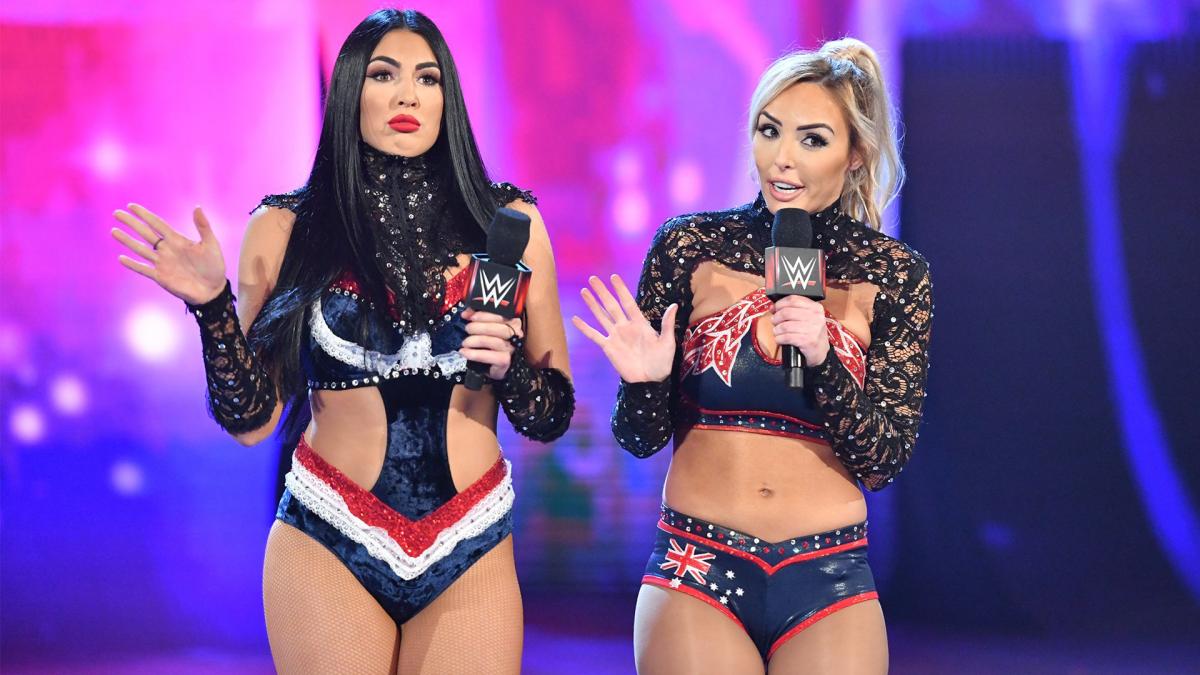 According to the United States Patent and Trademark Office (USPTO), the duo formerly known as The IIconics, have filed for a new trademark.
Cassandra Lee MacIntosh (Cassie Lee, fka Peyton Royce) and JLTM Inc. (run by Jessie McKay fka Billie Kay, and Ashley Ramsden) have filed to trademark "OFF HER CHOPS". As per the USPTO, the trademark is for use in "entertainment services", including for pro-wrestling, reality TV and podcasts.
The following description accompanied the filing:
Mark For: OFF HER CHOPS™ trademark registration is intended to cover the categories of 
Off Her Chops is the name of Lee and McKay's new podcast. The first episode was released this past week. The Duo separately filed to trademark their new ring names (Cassie Lee and Jessie McKay respectively) following their WWE releases.
The IIconics' WWE departure was announced last month when they were released from their WWE contracts. The former Women's Tag Team Champions have recently opened up about their mental health struggles during their time with WWE.
What are your thoughts on the above story? Let us know in the comments on Twitter or Facebook.