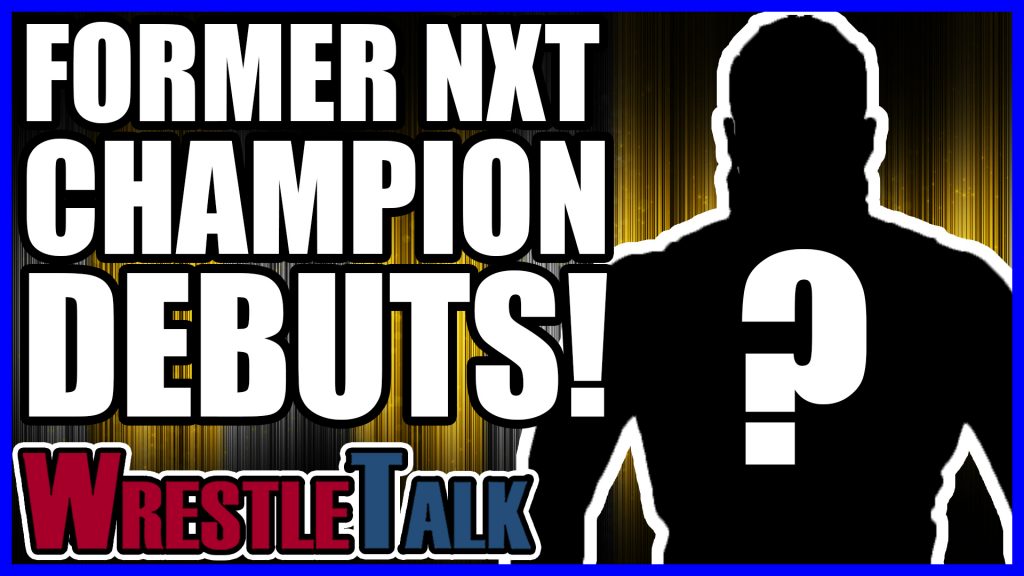 The New Day def. The Bar
The New Day faced off against The Bar in a formulaic but fun TV match, which had some great spots between Xavier Woods and Cesaro, and New Day scored the win off a Springboard Elbow. New Day will now get to choose a member of their team to enter into Money in the Bank, and Corey Graves played it up on commentary as this would be the implosion of the New Day.
Bludgeon Brothers Spooky Promo
Backstage, The Bludgeon Brothers cut a spooky promo about beating the entire tag team division – even though they've not faced Gallanderson yet. Surely this is setting up the debut of Sanity, right?
Andrade "Cien" Almas def. Jake Constatino
Speaking of NXT call-ups, and the long-awaited Smackdown Live debut of Andrade "Cien" Almas saw him defeat local enhancement talent Jake Constantino in a couple of minutes. This was hardly the most impressive debut, and Zelina Vega said as much in her post-match interview – asking why Almas was only given a squash match when he should have gotten so much more.
Rusev Day Remains!
Backstage, Aiden English had hired a private room for Rusev and promised to debut a new song at Money in the Bank. Yoko – sorry, Lana – then walked in – complete with accent this time – and revealed that she would have a Money in the Bank qualifier next week against Billie Kay. It seems the teases of Rusev turning on English have now ended, and these three are a complete unit. 
A Royal Mellabration!
Carmella then came out for her Royal Mellabration, which had a town crier, some beefeaters and … well that was about it.
She cut a standard Carmella promo, but PAIGE HERE interrupted and announced she will be facing Asuka at Money in the Bank for the Smackdown Women's Championship. WWE's lack of follow up to the end of Asuka's streak at WrestleMania has really hurt her character – and this didn't get the reaction it should have done.
Becky Lynch def. Mandy Rose and Sonya Deville
Becky Lynch, Mandy Rose and Sonya Deville had a three-way qualifier for Money in the Bank, which was set up earlier in the night by Paige. This was slightly sloppy in places, and the finish saw Rose accidentally knee Deville, and then tap out to Becky's Disarmer.
Samoa Joe vs. Big Cass – Next Week!
It was announced that Samoa Joe will take on Big Cass in the final qualifier for the men's Money in the Bank ladder match next week and Joe cut a cell phone promo that was absolutely brilliant . He is on another level when it comes to promos in WWE. The IIconics also cut a promo on Lana to hype Kay's match next week – which was also brilliant but in a different kind of way.
Shinsuke Nakamura def. AJ Styles
And in the main event, and I can't quite believe this, Shinsuke Nakamura took on AJ Styles where the winner got to pick the stipulation for their Money in the Bank match. This is the fifth match they've had in six weeks – just compare that to Kenny Omega vs. Kazuchika Okada in New Japan who are just setting up their fourth match in 18 months. Which one feels more special? Anyhoo, this was a really, really great main event – probably the best match they've had in this series – and had a really creative finish when AJ nearly knocked down the ref, and Nakamura pretended that Styles had low-blowed him. Off the distraction Nakamura hit the Exploder Suplex and Kinshasa to pin and defeat Styles.
This was a perfectly fine show of Smackdown Live with a really, really great main event. The problem is that main event is a match we've already seen a lot since WrestleMania and we're going to see again in a few weeks time. It almost feels that WWE have gone out of their way to make idea of AJ Styles vs. Shinsuke Nakamura not feel special – and that's a real shame. Still, at least Rusev Day aren't splitting up.
This week's Smackdown Live is a high Smack Bang in the Middle.