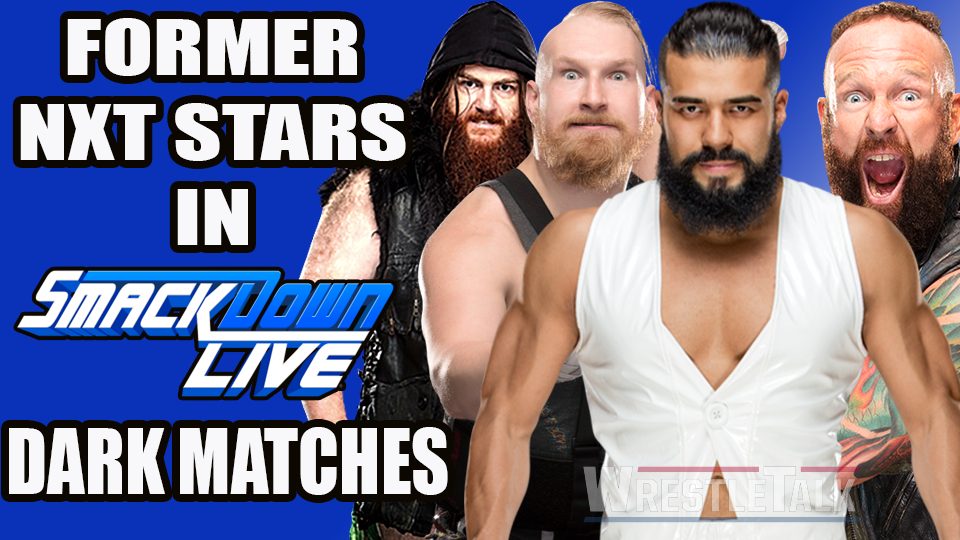 Regardless of your opinion about this week's WWE Smackdown Live, the passionate amongst you can't have failed to notice the now regular absence of several former NXT champions from proceedings in an in-ring capacity. I of course refer to Andrade "Cien" Almas and SAnitY.
Unjustly, men who were considered leading lights of the yellow brand not several months ago have been relegated to the brand's dark match spots both before and after the broadcast. This has fueled worry that the promotion does not know how to use such talented stars.
https://www.youtube.com/watch?v=EuaANIJ7xXw
Though Eric Young was in action, answering Jeff Hardy's WWE United States Championship Open Challenge, the rest of his bloc had to make do with an invasion of The New Day's pancake eating contest – just don't. Dain and Wolfe got in their licks, but the teams wouldn't compete until after the show had gone off of the air and even then had to settle for a double disqualification finish.
Elsewhere, Andrade Almas, the superstar who could easily be inserted into the WWE Championship picture, had to make do with another victory over Sin Cara before the show went live. Though this feud hasn't had any importance on television it has somehow already grown stale.
Do you believe Almas and SAnitY should have a regular place on the main roster, or maybe you think they should have been kept in NXT until a proper place became available for them? Either way, get in touch with us on Twitter and Discord and join the chat with your favorite WrestleTalk writers.