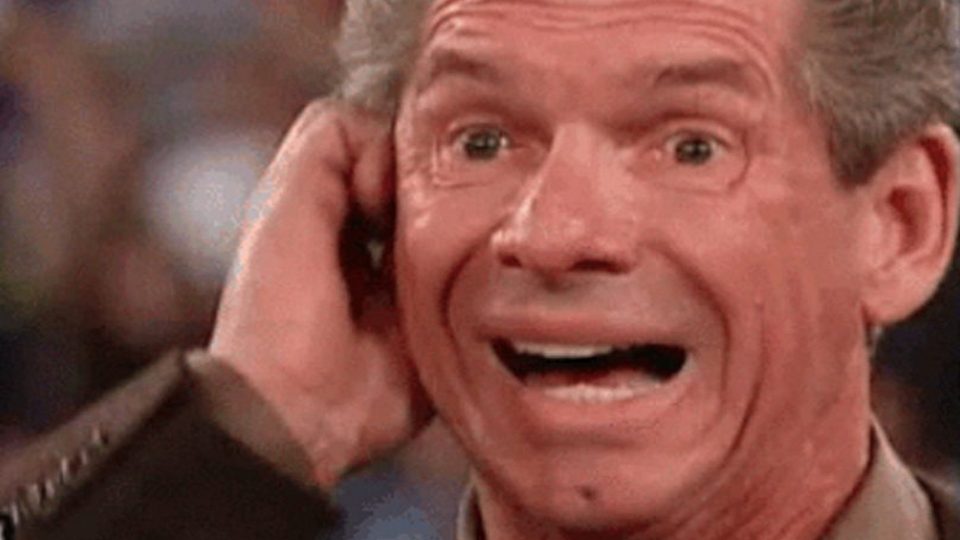 When they debuted in 2010 The Nexus was one of the most exciting acts in wrestling history. The rookie faction stormed the ring and brutally attacked John Cena, CM Punk and the ring crew before destroying the set.
While the group were given a push, they never had the rocket strapped to it like many fans believed it should. The decision to have John Cena beat the group pretty much singlehandedly is still regarded as one of the worst in WWE history.
The leader of the faction and the man people tipped for great things was Wade Barrett. However, things didn't work out for Barrett as planned and he left the company six years after The Nexus' debut.
Speaking to AEW star Colt Cabana on his podcast, Barrett explained that despite being given numerous opportunities to re-sign with WWE, Barrett had no intention of staying with the company when his contract expired in 2016:
"I left [the WWE] around April or May of 2016 I told them that my contract was coming up, and I told them that I wasn't re-signing. They tried to make a couple of offers, and I told them 'It doesn't matter what you offer me, I need to leave. I f–king hate it here.' I loved my job until, probably, the end of 2014, beginning of 2015. I did some exciting things and some not so exciting things…I thought if I kept improving my physique, and I got ripped, that'll convince them. Maybe, I need a catchphrase. Maybe, I need a t-shirt that'll be a big sell. Maybe, I need to do more with my in-ring skills. There was always something in my head like I can improve this and I can improve that."
The Englishman would go on to explain why he made the choice to stop working for Vince McMahon instead of re-signing with the company like many others would have done:
"By the time I got to 2015, I was sliding down the card. I was getting opportunities that I thought were kind of wasted. Like, I became the King of the Ring, which sounds like it should be impressive, but what it was followed up with was zero rises. It was like 'What are we going to do with these guys today? Ah, just have them wrestle for three minutes, and have this guy [Stu] go over…' Suddenly, after putting in all that effort, I had to climb up the card and get to where I wanted to be. It wasn't rewarding, to say the least. It was a realization that it didn't matter what I was doing there, I'm just waiting for one man to give me the thumbs up or thumbs down. I'm spending my whole career waiting and hoping that I get a thumbs up."
Despite leaving a promotion that he hated working for, Barrett revealed it was hard to adjust to no longer being on the road and working the hectic WWE schedule:
"I was really down [after leaving the WWE]. It's hard going from 280 days [on the road], to being off, which you're not really off because you're doing phone calls, getting your gear made, you're constantly in wrestling mode," Bennett noted. "Being someone who was recognized at the shop for being on TV two days a week, to being home all alone, it's a big period of decompression. Especially, when, it's like 'Oh man, it's Monday [for example],' then you go 'Oh wait, I don't work there anymore.

"Then, there were things throughout the year that would occasionally come up, and I thought 'Ok, I got it out of my system now.' Then suddenly, it would be like WrestleMania season, and everybody is sending pictures from WrestleMania. Then, I'd be thinking, 'Man, I should be at WrestleMania. No, no, I'm not there anymore.' It took me a long time, probably a year to get all of that out of my system."
Despite not enjoying working for WWE towards the end of his run, Barrett did go on to note that WWE was extremely generous to him financially during his run:
"I thought they made a mistake when they sent me my first video game check. The money they were paying back then, is less than they're paying them now. But back then, it was crazy money. Like, I thought they genuinely made a mistake, and I didn't know what to do. But, when you start getting these checks, and you've had nothing, ever, and you're struggling… getting these checks was a big deal."
For those who aren't aware, Barrett has not wrestled a match since leaving WWE but has transitioned into commentary for various British promotions. Barrett is now also an actor and has starred in films such as Deadman Down and Eliminators.
A big thanks to WrestlingInc for the various transcriptions