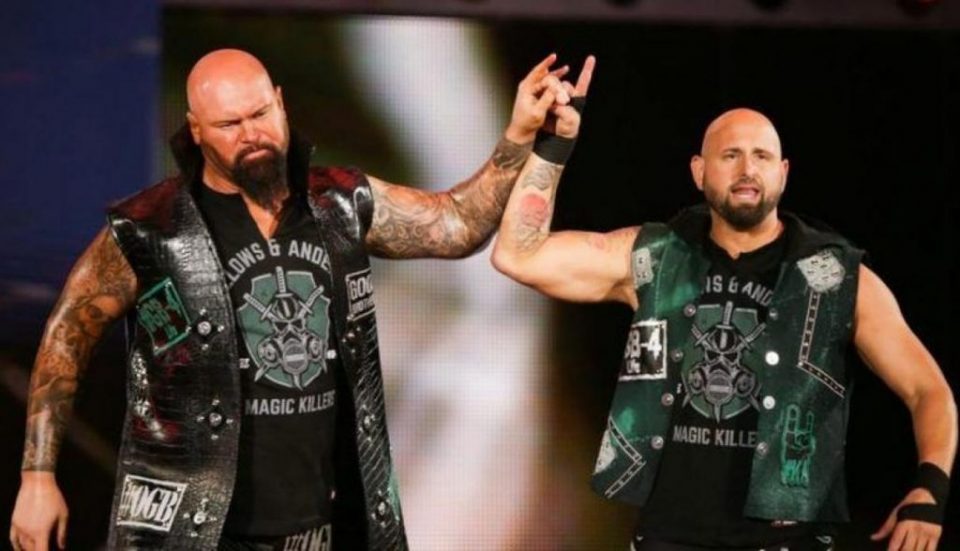 According to the ever-reliable Mike Johnson of PWInsider, former Raw Tag Team Champions Karl Anderson and Luke Gallows have turned down a huge deal to extend their current contracts with WWE, which expire in September.
Johnson says their status was one of the main points of locker room talk at this week's SmackDown, with the duo reportedly turning down "multi-million-dollar deals" to stay with the company.
This would mark a significant pay rise from their current salaries, which were recently reported to be around $250,000 per year downside prior to merchandise royalties and bonuses.
PWInsider sources claim the duo want to quit the promotion due to the shoddy way they have been handled in recent years. They have a point. The former Bullet Club tandem rarely feature on television, have not been involved in a program of any significance for years and had their proposed Network series Botch Club cancelled after one episode.
The Good Brothers have been taken off live events in recent weeks due to initial talks with WWE "not going well". The last time they wrestled was almost two weeks ago on February 25, when they defeated the similarly under-used Sanity on a house show.
Although there is always the possibility that WWE will start pushing Gallows and Anderson and convince them to stay, the duo are said to be determined to leave the company as soon as they are able to.
Let the Good Brothers to AEW rumours commence!