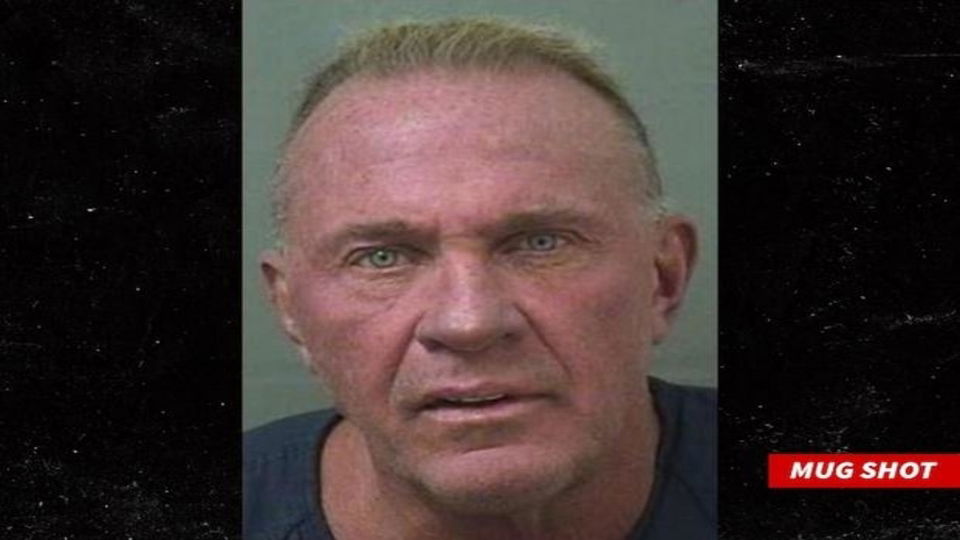 Former WCW Superstar, Van Hammer, has been pulled from the WrestleCon event over WrestleMania weekend. Van Hammer was arrested over the weekend.
In a very sad situation, Van Hammer was charged for allegedly driving while impaired. If that wasn't bad enough, he also hit a 5-year-old in the accident.
Boynton Beach police say Hammer was driving 58 MPH in a 35-zone and drunk when he hit the young boy, who was riding a bike with training wheels.
According to the report, the young boy flew onto the car's hood and suffered possible internal injuries.https://twitter.com/wrestlingisJoJo/status/1221876556542496768?s=20
The boy was taken to a nearby hospital, where he remains in stable condition, the Palm Beach Post reports.
Hammer appeared before a judge on Monday morning and he was officially charged with first-degree felony hit and run and DUI.  Apparently, this isn't Van Hammer's first incident with DUIs. He has two previous arrests for similar charges.
Van Hammer had stints in the WCW in the '90s and early '200os.  He officially retired from the ring in 2009.The moral of this story is don't drink and drive. Take an Uber, cab, or walk if you have too. It's just not worth it.  We hope Van Hammer gets the help he needs to prevent further events like this.