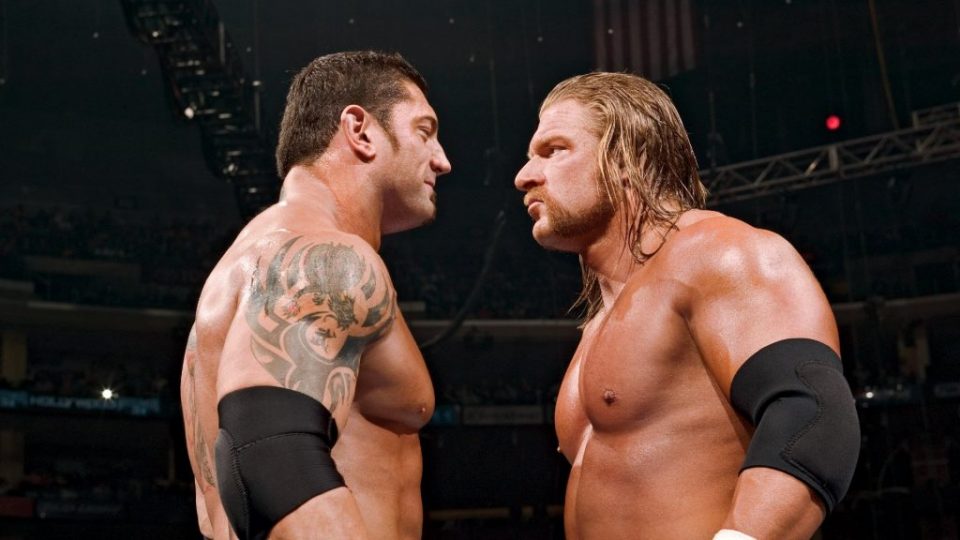 Former World Heavyweight Champion Batista returned to WWE for the second time in 2019, setting up a feud with Triple H that culminated in a match with "The Game" at WrestleMania 35.
The bout on the "grandest stage of them all", which Batista ultimately lost, was his last as a wrestler. "The Animal" officially announced his retirement the day after the big show.
In an interview with Chris Van Vliet, Batista spoke about a variety of topics, including his final run with WWE, and his views on All Elite Wrestling.
When asked if he saw Tony Khan's new promotion as a threat to Vince McMahon's WWE, Batista said it's "not even close":
"I don't see it as legitimate competition. I see it as competition, which is great, there should always be competition. But until they actually produce one of their own major stars, until they actually have a production that is as big as WWE, and until they start… I mean, WWE has already got the next three generations of Superstars because they have NXT camps all over the world now. They're so far ahead of the game that I don't see any competition, like real competition. Not even close. But I believe that competition is always good, especially in the sports entertainment industry. I really support them."
https://www.youtube.com/watch?v=FRZpsRnTlgM
This comes after it was reported that Vince McMahon and others within WWE were surprised with how well AEW is doing in its infancy.
Thanks to Cageside Seats for the transcription.