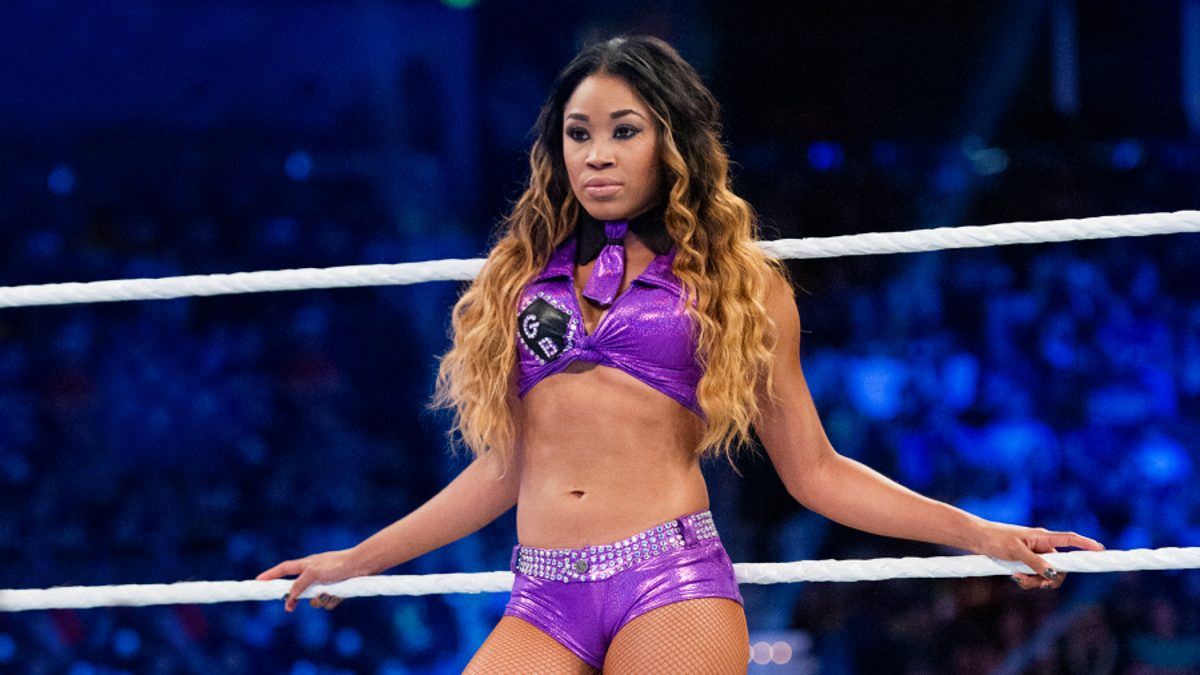 Naomi and Sasha Banks both walked out of WWE Raw on Monday (May 16) after alleged unhappiness over the creative directions WWE was planning to give them.
Former WWE star and Naomi's fellow Funkadactyl Cameron believes Naomi was "manipulated" into leaving by "someone".
Cameron, real name Ariane Andrew, spoke to SE Scoops about the incident, and claimed if she was still with WWE, Naomi would never have walked out.
She said:
"My girl Naomi, she wouldn't do this and I feel like she wouldn't do this unless she had someone manipulating and telling her how to do this. Let's best believe if I was here, coming as a Funkadactyl we wouldn't have this happening at all."
She went on to explain why she thinks Sasha Banks likely felt comfortable standing up to management in such a forceful way.
"Sasha is Sasha. You have Snoop Dogg as your cousin. You're a top athlete, you can do whatever the f**k you wanna do. You can literally say what you wanna say, do what you wanna do with no repercussion. And if you're a star athlete, I feel like she can back it up. The one thing that she can do is she can back it up. It's not like, 'oh she can have all these people who can back her up without having the talent to do so or the beauty.'

"She's a f**king top b**ch, she can f**king back it up in the ring but if you have the top agent, you have a top celebrity backing you up, a thousand percent you're gonna have the extra boost.

"But someone like Naomi, where's your extra boost?"
While stories of what went down before and after the walk out have been reported, neither Sasha or Naomi has made any kind of public statement.
To make sure you stay updated with all the latest wrestling news, add WrestleTalk.com to your Google Discover feed and follow us on Twitter!